Over the past few years, women have been sending us their archive files from District W&Rs and UUWF groups. We're beginning to make progress in getting these bits of our UU women's herstory scanned and eventually uploaded to the web. Here are some of the latest treasures: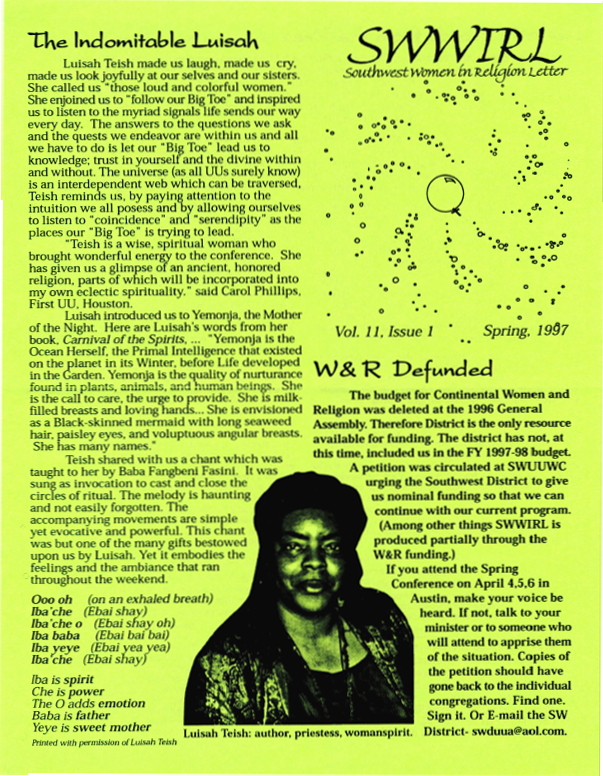 SWWIRL newsletters from 1994-1999 have been added to SW UU Women's website.
http://www.swuuw.org/news/newsletters-1
Central Midwest UUWF newsletters. These go back to 1965 !!
http://www.uuwomensconnection.org/newsletters/newsletters-archive