Rev. Dr. Dorothy May Emerson * 
November 20, 1943 – May 13, 2019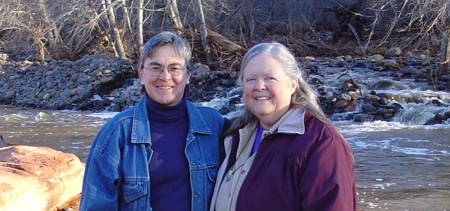 Rev. Dr. Dorothy Emerson [at right in photo] was a semi-retired Unitarian Universalist minister up until her untimely death in May of 2019. She and her spouse Donna co-founded Rainbow Solutions to promote socially responsible investing as an important tool for social change and to offer consulting services to support those who want their lifestyles and business practices, as well as their money, to reflect their core values. After Donna and associates launched Rainbow Investment Solutions, the focus of Rainbow Solutions was on Dorothy's ministry and publications.
Dorothy gave public lectures and led workshops and worship services. She also performed weddings, funerals and memorial services, child dedications, and a variety of other special rituals. She specialized in interfaith ceremonies, personally designed for participants' needs and values.
Dorothy edited and published feature articles and books. She also helped create programs to help adults grow spiritually and gain insight into ways to implement their values in daily life.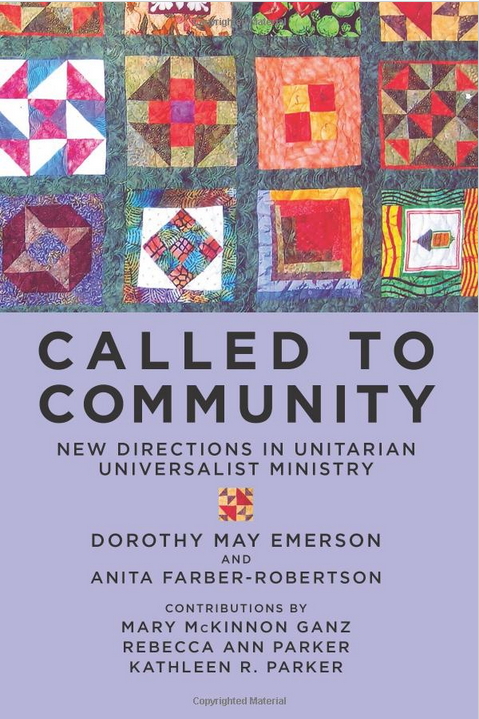 New Directions in UU Ministry
By Dorothy May Emerson (Author), Anita Farber-Robertson (Author), Mary McKinnon Ganz (Contributor) Rebecca Ann Parker (Contributor), Kathleen R. Parker (Contributor)
This book offers thought-provoking perspectives on putting liberal religious values into action to address real problems in local communities and in the world. The story of these innovative ministries is intended to inspire change in thinking and practice.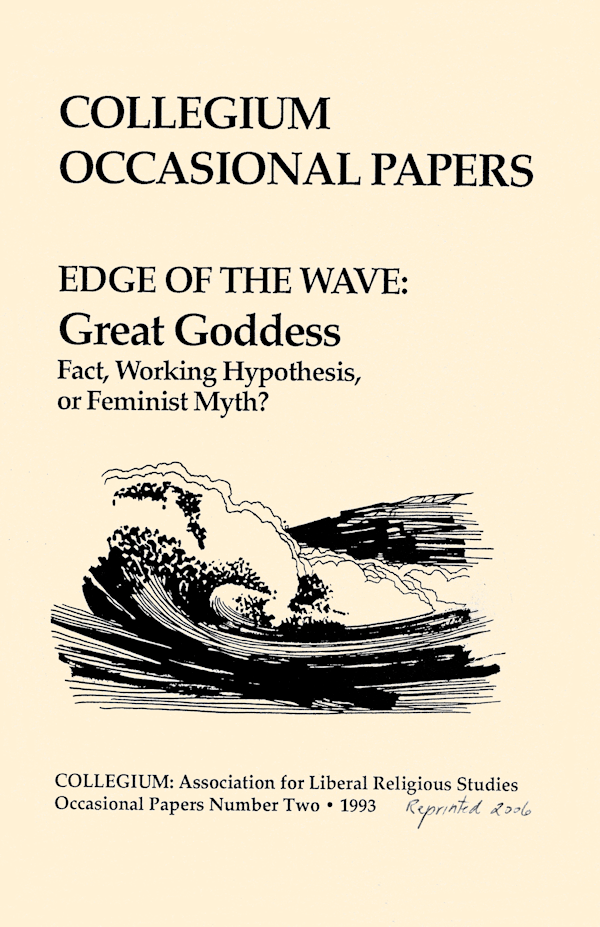 Fact, Working Hypothesis, or Feminist Myth?
This is a compilation of panel presentations given at General Assembly 1992, edited by Dorothy Emerson. The panel and the publication were sponsored by the Feminism Section of Collegium, Association for Liberal Religious Studies, as part of its "Edge of the Wave" series, coordinated by Betty Hoskins. The 40 page booklet, in part a discussion of issues raised by Cakes for the Queen of Heaven, includes contributions by Carol Graywing, Shirley Ranck, Carol Hepokoski, Holly Horn, Christa Heiden Landon, Elizabeth Fisher, and Betty Hoskins.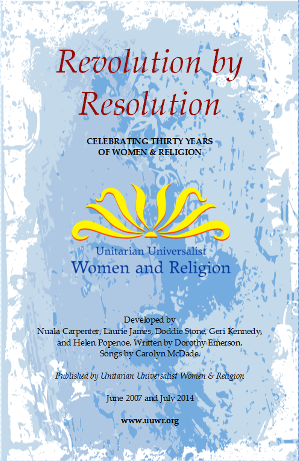 Perfect for March 8 International Women's Day or August 26 Women's Equality Day!
A Sunday service script/ritual developed by UU Women and Religion -- Developed by Nuala Carpenter, Laurie James, Doddie Stone, Geri Kennedy and Helen Popenoe. Written by Dorothy Emerson. Songs by Carolyn McDade. Printed version is $3. There are discounts when you buy 10+ copies.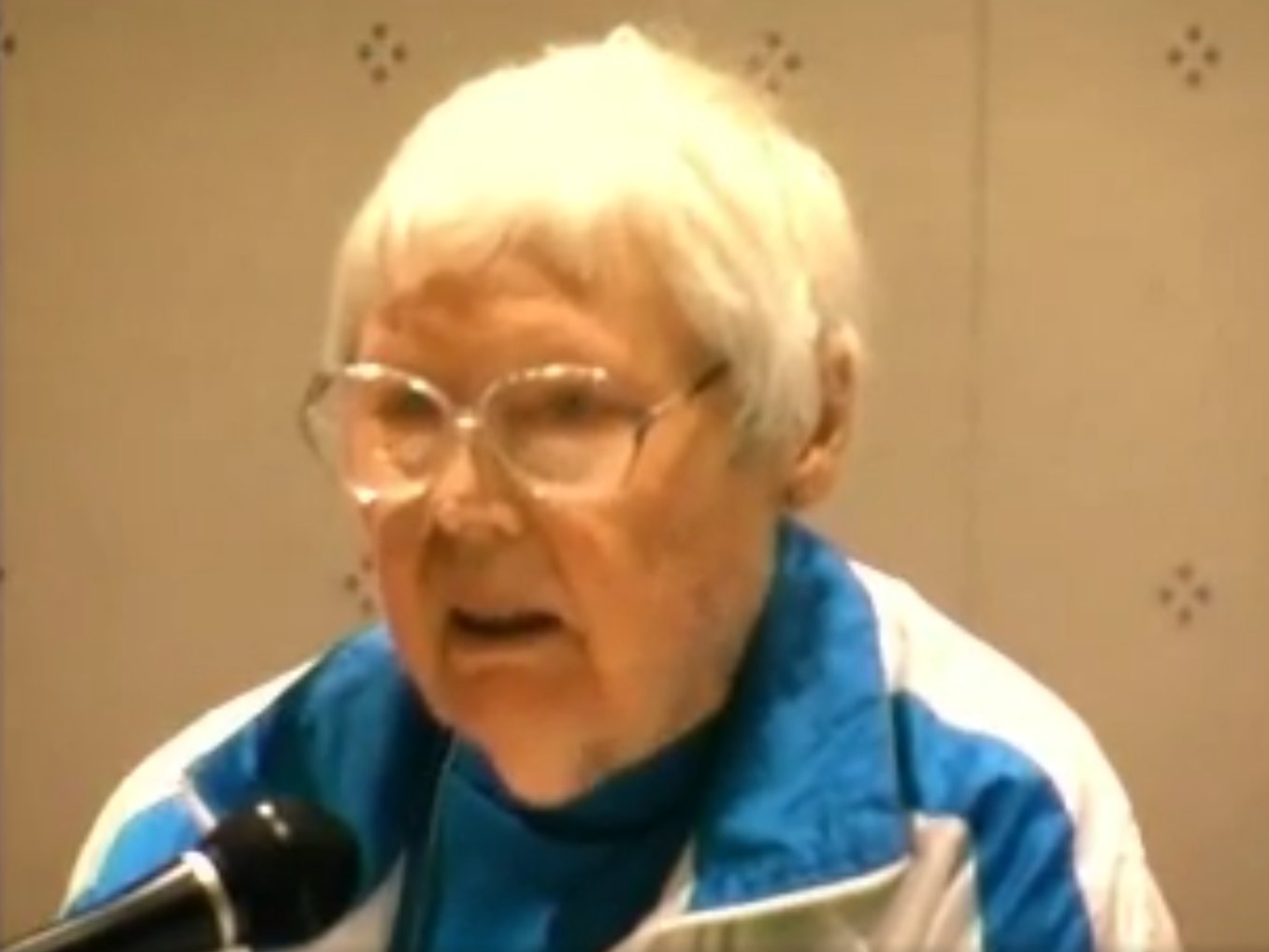 PERMISSION TO PERFORM CAROLYN'S SONGS: Permission letter Carolyn McDade
pdf Revolution by Resolution 2007 for e reader (PDF) (4.62 MB)
(no charge for download - we appreciate a donation)
Watch the video of the service at General Assembly 2007.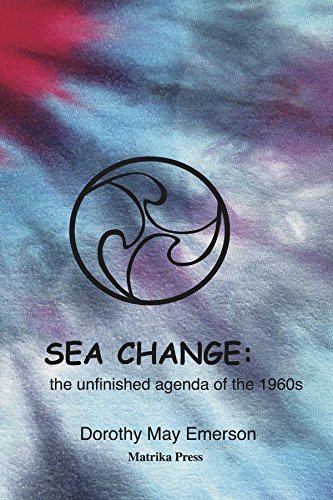 ... the unfinished agenda of the 1960s
Sea Change is an intimate exploration of a young life lived on the edge of radical hope, change, and possibility in the 1960s in California.
It rekindles the spirit of the Summer of Love when anything was possible and idealism was the air we breathed. The health of our society continues to demand engagement with issues of social justice, cultural diversity, and environmental responsibility. This memoir is a call to action to succeeding generations to keep the dream alive. There is still much to be done. Written by beloved UU minister Rev. Dorothy May Emerson and published by Matrika Press.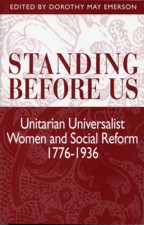 Unitarian Universalist Women and Social Reform 1776-1936 Edited by Dorothy May Emerson
We still confront many of the same issues faced by our foremothers. By engaging with these women of the past, we hope to empower and inspire today's women and men to continue the work of creating a world of justice and peace for all. -- from the preface. Standing Before Us presents 160 years of women's work. Look inside the book