Books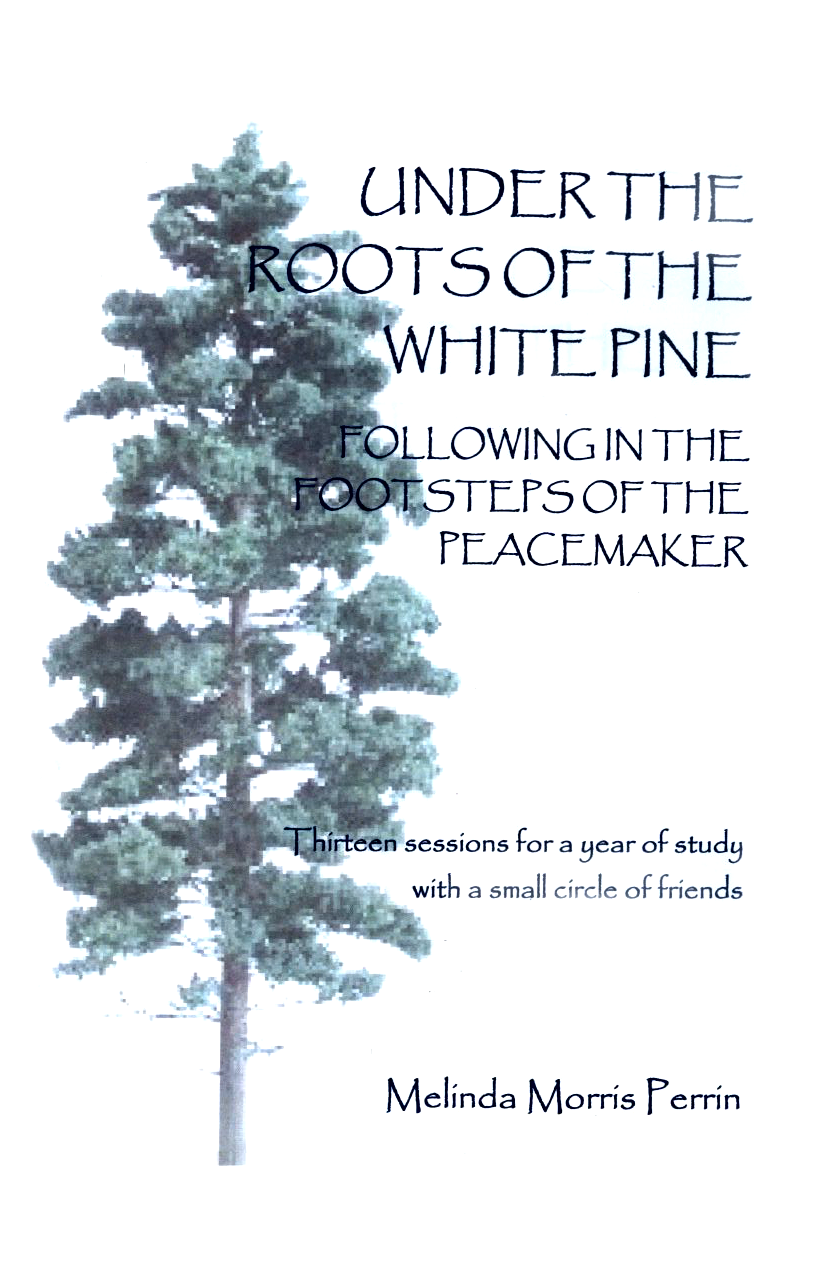 by Melinda Morris Perrin

This book contains the thirteen tenets of the Peacemaker's message combined with thirteen Pilgrimage Messages arranged in the order of the Cycles of Truth along with instructions for setting up a study circle.
The Peacemaker is an eleventh-twelfth century historical figure who ended constant warfare between the nations of the Haudenosaunee and united them into a confederacy of nations, commonly called the Iroquois Confederacy. Under the guidance of this spiritual leader they buried implements of war under the roots of the White Pine, the tree of peace. His words contain wisdom much needed in today's world.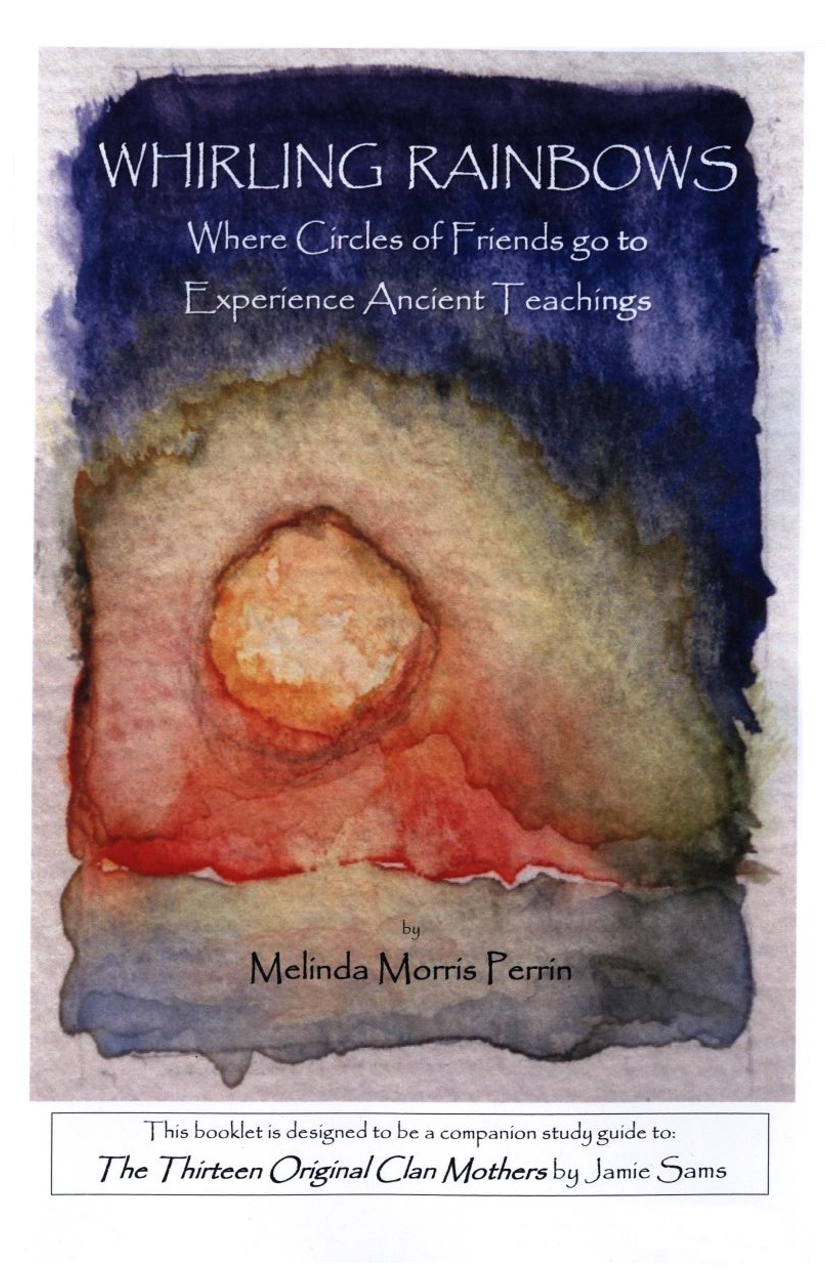 By Melinda Morris Perrin.
Where Circles of Friends go to Experience Ancient Teachings
ISBN: 0-9-976108-1-6

There is power in friendship circles and experiential learning. Whirling Rainbows is a guide to creating the lodge experience and to study the Seneca teachings of the Rainbow Wheel of Peace and the Cycles of Truth. It is designed to companion Jamie Sams' book, The Thirteen Original Clan Mothers.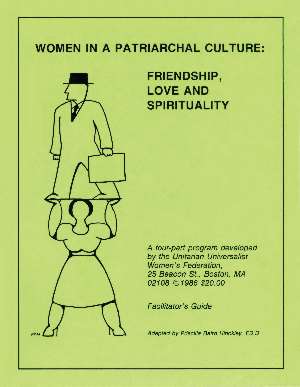 Here's another gem we discovered in the UUWF archives.
A four-part course on Women in A Patriarchal Culture by Priscilla Baird Hinckley.
Subcategories
We now have Goddesses, Witches and the Paradigm Shift in stock!
Meg has given UUWR exclusive rights to sell and/or republish all of her books.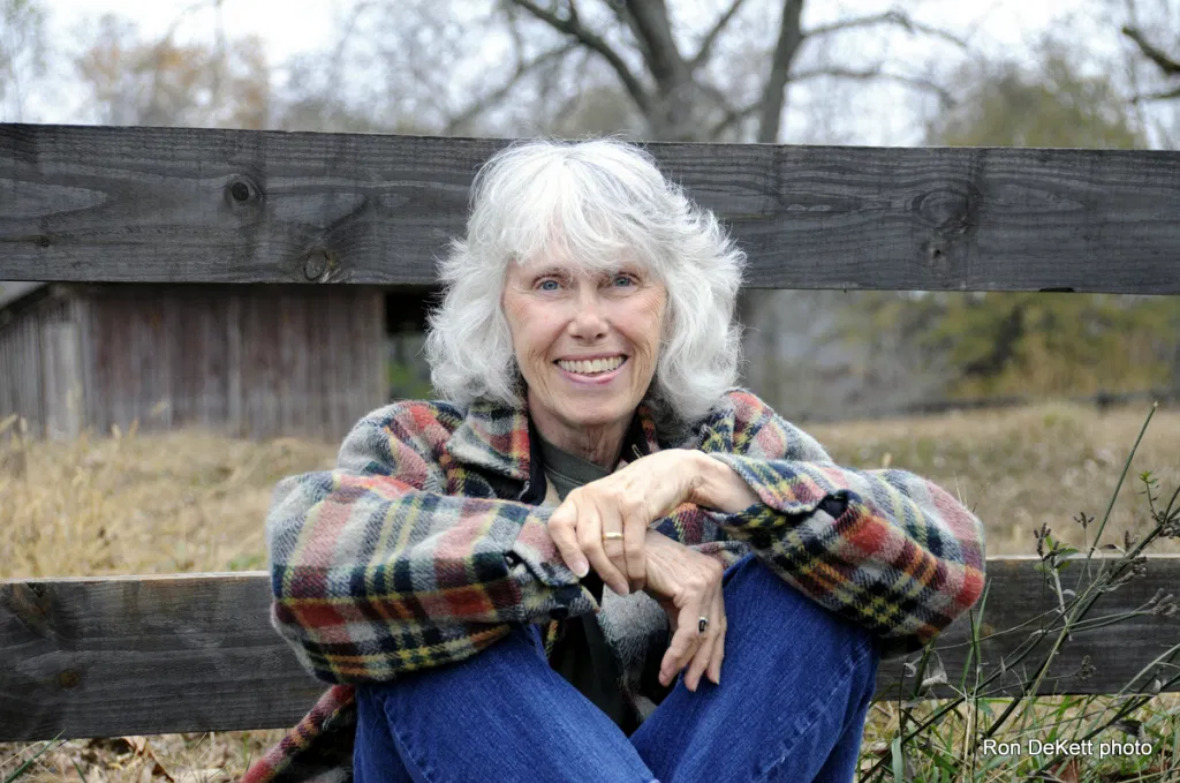 Nan Lundeen is a poet, grandmother, and award-winning journalist.
Nan's articles on writing have appeared at U.K.-based lightboxoriginals.com, U.K.'s Writing Magazine, The Paddock Review, femalefirst.co.uk and The Quill, published by the South Carolina Writers' Workshop. Her handbook, Moo of Writing: how to milk your potential, was a finalist in the 2017 Next Generation Indie Book Awards and the 2016 National Indie Excellence Awards, writing and publishing category. She facilitates writing workshops for adults and children.