Shirley Ranck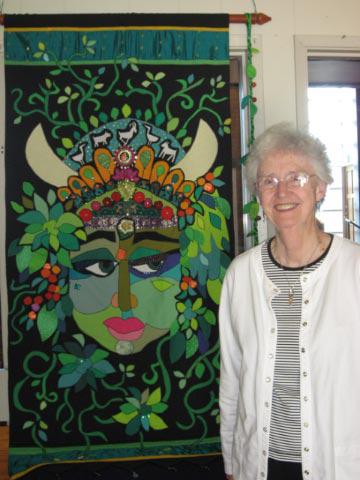 Past UUW&R Co-Convener Rev. Dr. Shirley Ranck (1930-2023) was a Crone of wisdom and power who has touched the lives of many women through her writing and teaching. She brought both personal and professional insight to her work. Trained in education, psychology and ministry, she drew upon all these disciplines as well as her various personal lives as wife, mother, and single parent to create the female spiritual journey contained in the feminist thealogy curriculum and book, Cakes for the Queen of Heaven.
While working full time and birthing and raising two daughters and two sons, Shirley managed to earn her Master's degree in religious education from Drew University, an M.A. in clinical psychology from City College of New York, a Ph.D. in urban school psychology from Fordham University, and her Master of Divinity from Starr King School for the Ministry in Berkeley. She has been an educator and a licensed psychologist in California as well as an ordained minister in the Unitarian Universalist Association. She has worked in hospitals, clinics and a county jail for women as well as in private practice.
Rev. Dr. Ranck served as minister in several Unitarian Universalist congregations including Cincinnati Ohio, Mobile Alabama, San Rafael California, Kennebunk Maine, Olympia Washington, Vancouver BC, and Reno Nevada. Most recently the Interim Minister at the UU Congregation of Flint Michigan, she retired and lived in California for a while before joining family back in Michigan.
Shirley was the featured Keynote Speaker at Central Midwest District W&R's WomanSpirit Feb. 2008 and gave the sermon that preceded the book, also titled The Grandmother Galaxy.
At right: Rev. Dr. Ranck with Elizabeth Carefoot's artwork "Gaia"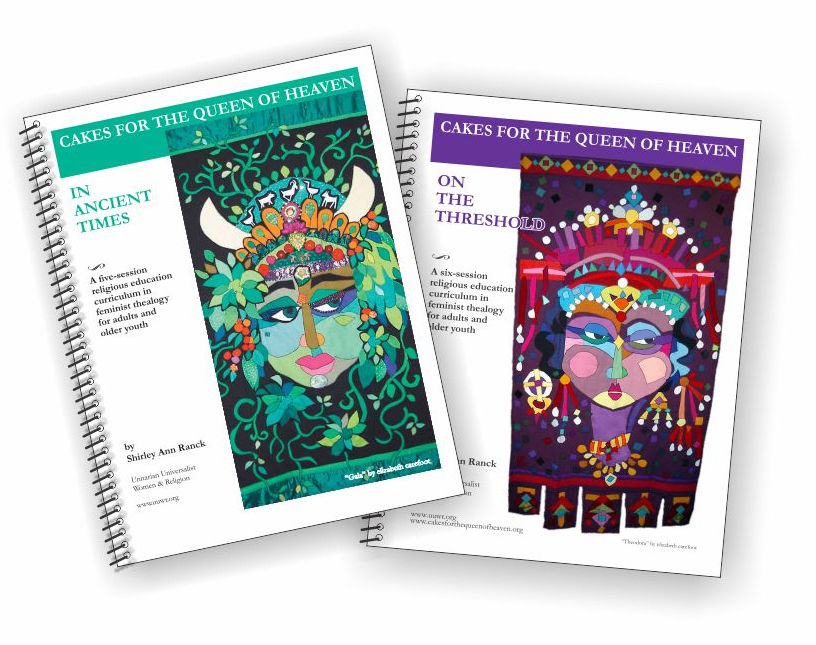 The classic women's circle study course!
by Rev. Shirley Ann Ranck, PhD
The resources (not the Facilitators Guides) from both volumes are now available to download! Log-in information is included in the package when you buy the curriculum. If you have already purchased the set and would like access to the files, please email store@uuwr.org.
IN ANCIENT TIMES: This five-session Volume I of the popular adult religious education curriculum includes an introductory section featuring author Shirley's Ranck's "Statement of Feminist Thealogy," Elinor Artman's "Brief Herstory of Cakes," and Nancy Vedder-Shults, "Baking Cakes for the Queen of Heaven."