Page 2 of 10
Foundations
Sarah Margaret Fuller, born on May 23, 1810, in Cambridge, Massachusetts, was the oldest child of Timothy Fuller, a Harvard-educated attorney, and Margarett Crane Fuller. With the death of an infant sister, young Margaret was an only child for several years and the center of her father's attention in particular.
Timothy Fuller planned a rigorous course of study for his daughter. "To excel in all things should be your constant aim," he told her. "Mediocrity is obscurity."
By the time Margaret was 3 1/2 years old, Timothy was teaching her how to read and write; at 4 1/2, he taught her arithmetic; just before the age of 5, she learned English and Latin grammar. Even when Timothy Fuller was elected to the U.S. Congress and spent many months in Washington, D.C., he directed Margaret's studies by mail. Margaret also read voraciously: political philosophy, great European authors and playwrights, ancient and recent history, travel, biography, and even novels -- much to her father's consternation.
When Timothy Fuller was at home, father and daughter conversed in the evenings about what she was learning. "In the process," biographer Joan von Mehren explains, "Margaret developed a well-stored mind, a remarkable facility with the spoken word and foreign languages, and the exhilarating sense that she was very alive under tension."
Fuller's childhood home, 71 Cherry Street, Cambridge
(Cambridge Historical Commission)
Margaret's father stressed analytical skills, logic, and "the correct use of language, "according to von Mehren. Timothy Fuller's goal was to have his daughter develop "a secure and favored place in an ordered republican society" that was consistent with his Enlightenment values.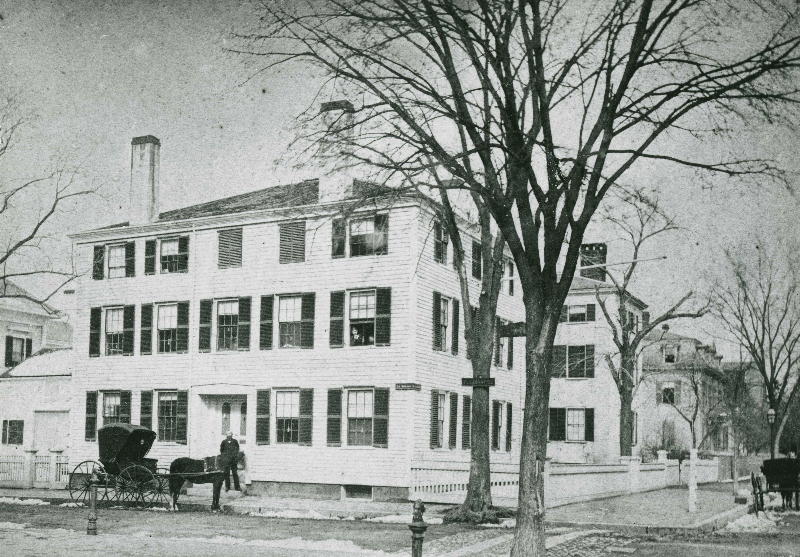 The Port School, 760 Massachusetts Avenue, Cambridge
(Cambridge Historical Commission)
At age 9, Margaret attended the Cambridge Port Private Grammar School ("The Port School") whose master was a Harvard graduate. By age 10, she had command of the standard classics in translation and was beginning to learn French. She was known as the "smart one," according to classmate Oliver Wendell Holmes. The following year, Margaret attended Dr. Park's Boston Lyceum for Young Ladies where she was ridiculed for her "country ways." She was now studying Italian, French, and geography, and attending dancing school.
Fearing their daughter's potential "unmarriageability," the Fullers sent Margaret for a brief time to Susan Prescott's more traditional Young Ladies' Seminary in rural Groton, Massachusetts. But she soon returned to The Port School to study Greek and Latin. Eventually, at the age of 15 and with her father's assistance, Margaret Fuller created her own course of self-study, which included lessons with the author Lydia Maria Francis (later, Child).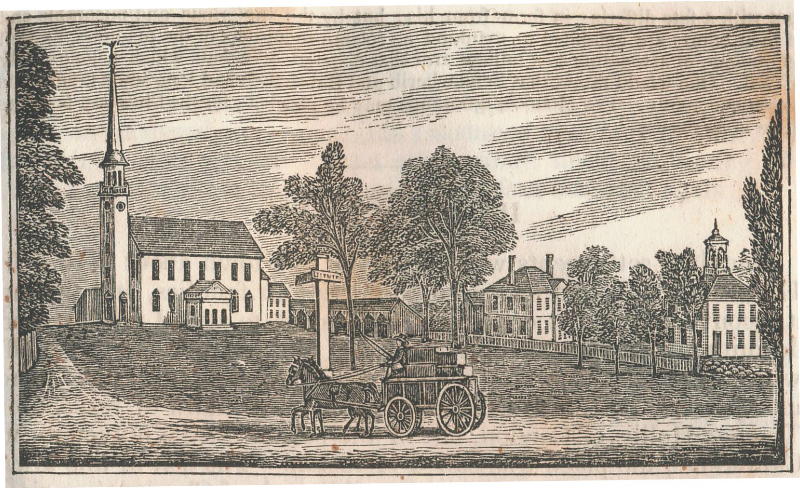 Groton, Massachusetts
Margaret became friends with a group of young Harvard students who were caught up in a heady time of intellectual, literary, and theological activity at the college. German philosophy, literature, and poetry were the "craze," and many of these young men (James Freeman Clarke, Frederic Henry Hedge, William Ellery Channing) were preparing for leadership roles in the Unitarian church. Margaret borrowed books from them, and invited them home for lively exchanges of ideas.
Like her Harvard friends, Margaret discovered the German philosopher and literary giant Johann Wolfgang von Goethe, regarded as a leading thinker by American Transcendentalists. In 1833, when the Fuller family moved to a farm in Groton, Massachusetts, Margaret felt terribly isolated from Cambridge and Boston, but she viewed her time there as her "graduate school" and began to study German in earnest.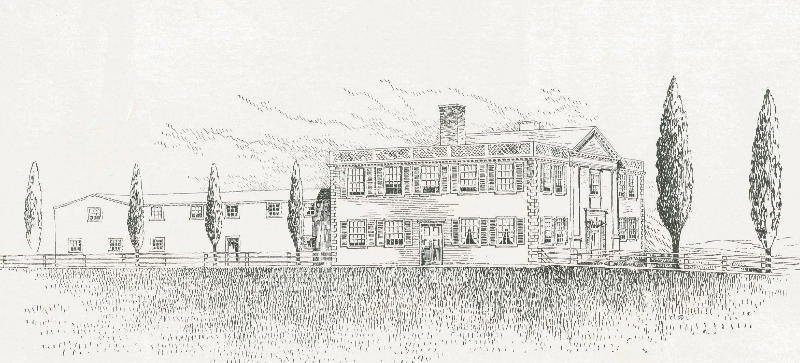 The Dana Mansion