Ellen Spencer (1951- 2021)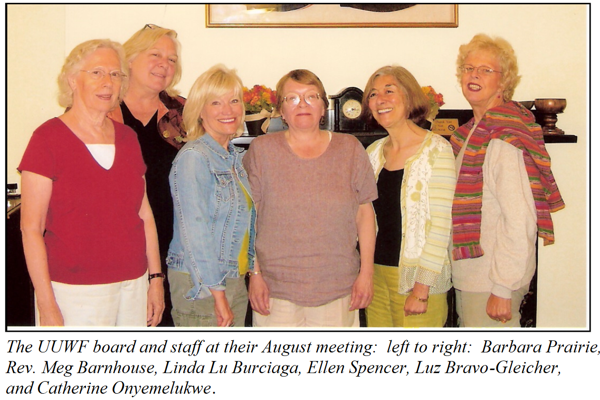 Ellen Ann Spencer, 69, died peacefully at her home in Brookline Massachusetts, January 2, 2021. She was predeceased by her father Raymond Jesse "Bud" Spencer and her mother Anastasia Eagle Spencer of Middletown, CT. She was also predeceased by her longtime life partner Paul.
A graduate of Boston University, Ellen was an avid reader and loved to travel, especially to Europe and the United Kingdom.
Ellen retired from 32 years with UU Women's Federation in 2014. She was the Executive Administrator at that time.
Ellen is survived by her Siblings Madeline Spencer Fazzino and Raymond Jesse Spencer Jr. Both of Higganum, CT and 3 nieces and nephews and other loving family members.
A memorial is to be planned at a later date. In lieu of flowers, donations can be made in Ellen's name to the museum of your choice.
Stalwart W&R Member Meg Bowman Dies at 91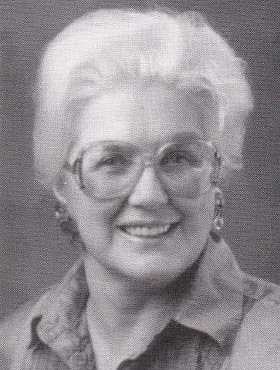 Dr. Meg Bowman ("Bowoman" on her nametag) passed away peacefully in San Jose on Monday, November 23, 2020. While she will miss the 2020 winter solstice, she lived long enough to see Democrats Joe Biden and Kamala Harris win the Presidential election. Meg celebrated her 91st birthday on July 28th. She was among the founders of Women & Religion with Rosemary Matson and others. She earned a PhD in Sociology and taught at San Jose State University. Meg was an editor for the book Telling Our Stories, Celebrating Ourselves, which includes the history of the W&R Task Force and was published by the PCD-UUA in 1998.
Goddesses, Witches and The Paradigm Shift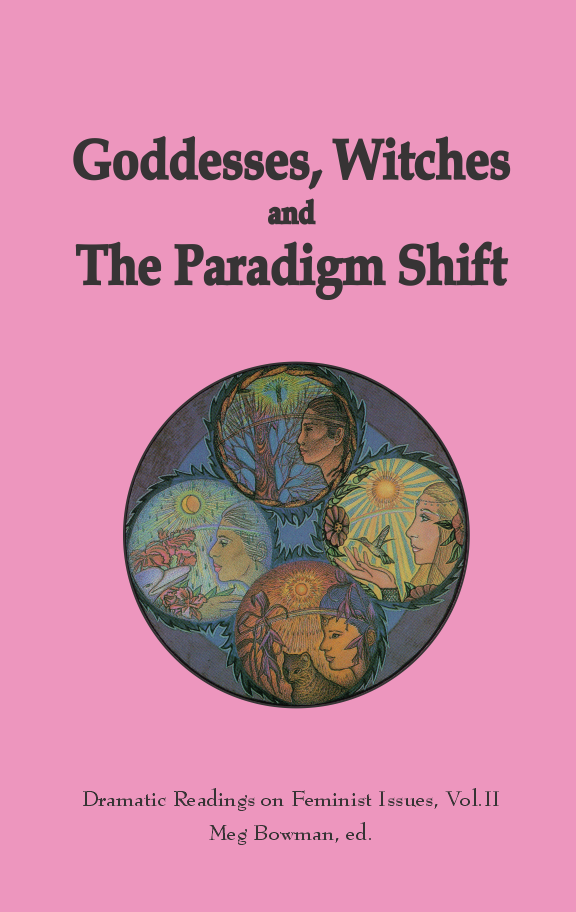 This essential book of dramatic readings by Meg Bowman contains:
Goddesses, Witches & the Paradigm Shift
Celebrating Ourselves (International)
Four Famous Unitarian Universalist Women: Susan B. Anthony, Clara Barton, Dorothea Dix, Margaret Fuller
Bella & Phyllis by Milton Loventhal and Jennifer McDowell
Three Admirable Women: Florence Nightingale, Frances Willard, and Jane Addams
Finding Our Foremothers: Emily Stowe, Frances Perkins Gilman, Frances Power Cobbe by Rev. Maureen Killoran
Donate
You may make a donation to UU Women and Religion here. We are a 501(c)3 organization. Please select the quantity of $10 increments you would like to donate.