EARTH OUR HOME by Nan Lundeen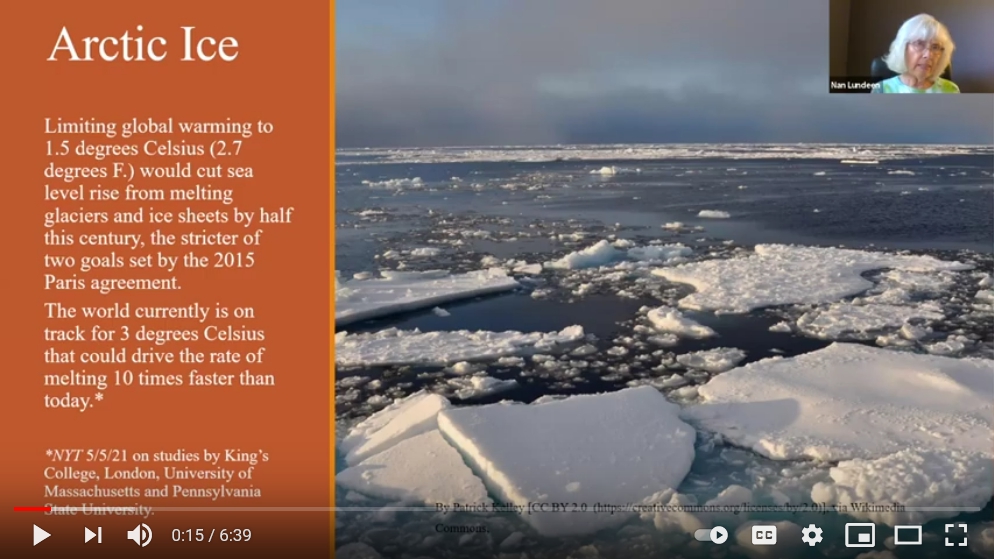 Enjoy videos of Nan Lundeen's presentation, EARTH OUR HOME, at nanlundeen.com. Hear her eco-poetry and learn of practical steps we can take toward sustainability. Nan's work has been published in magazines, newspapers and literary journals. She is a UU, an environmental activist and a retired award-winning journalist. We offer Nan's books in the UUWR Store!
My Heart Is Moved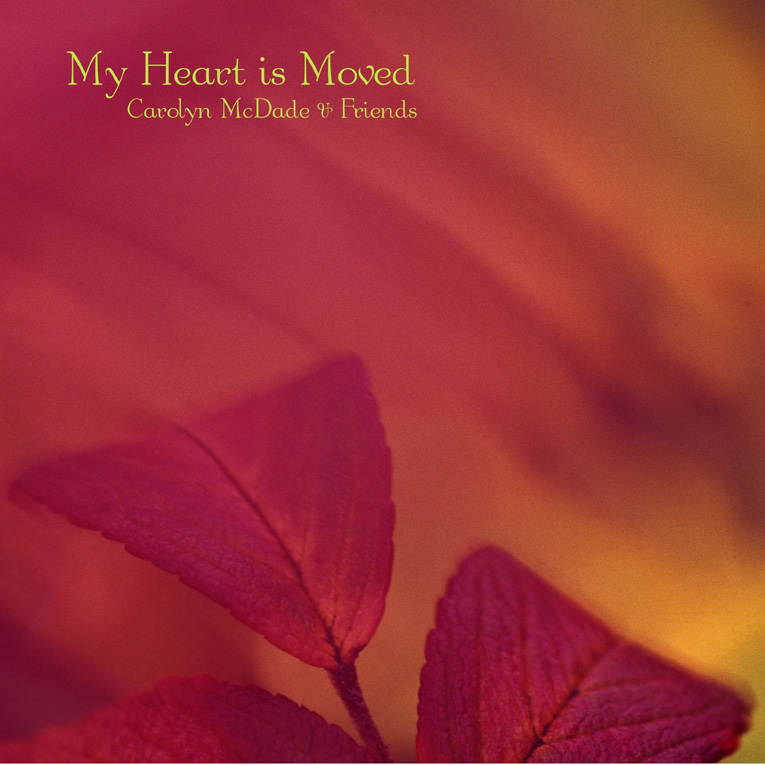 My Heart is Moved ~ . . .singing into the call and vision of the Earth Charter.
Carolyn McDade & Friends
© 2007 Carolyn McDade
Music that guides us through the narrows to a deeper understanding of who we are as planetary and cosmic beings.
This project is about creativity, culture, and commitment. It is brought forth by the solidarity with hundreds of women across North America -- all of one voice. It serves the vision of a just, sustainable, and peaceful global society within the well being of the whole community of life. Twelve groups, each with its local character, process, and agenda reflected on the Earth Charter as it relates to their personal and communal lives, learned music, and continue to move the call and vision of the Earth Charter into their wider community. The voices on the recording are a representative 85 women chosen by the women of these regions.
Guide to Crone Rituals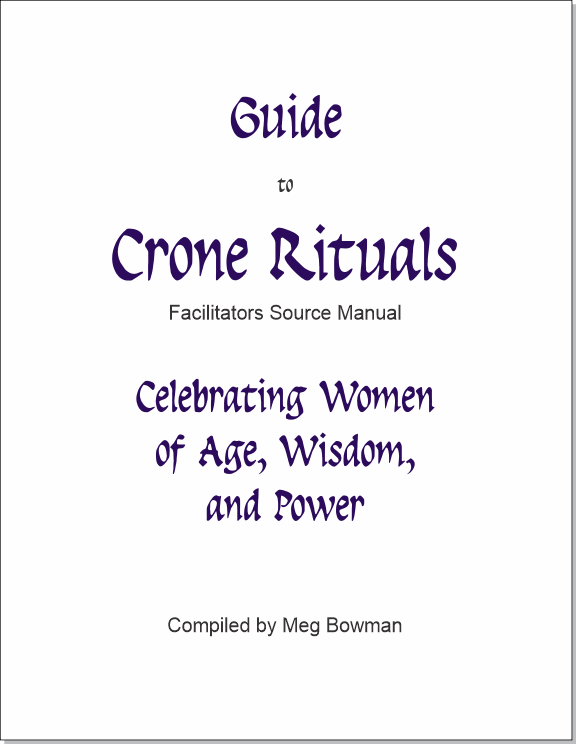 Meg said, "These Crone Rituals reflect my own response to insecurities about aging, and the realization that most women must come to terms with their own aging in an ageist and sexist culture that denigrates the reality of age."
Meg Bowman, who passed in 2020, was a professor of Sociology, and a veteran peace, civil rights and feminist activist. Author of ten books, she has also published numerous books, essays, travel pieces, book reviews and collections of humorous flyers. Born in North Dakota in 1929, Meg lived near San Jose, CA for many years.

18-page Sneak Preview! (PDF)
Downloadable PDF also available.
Rise Up and Call Her Name FULL KIT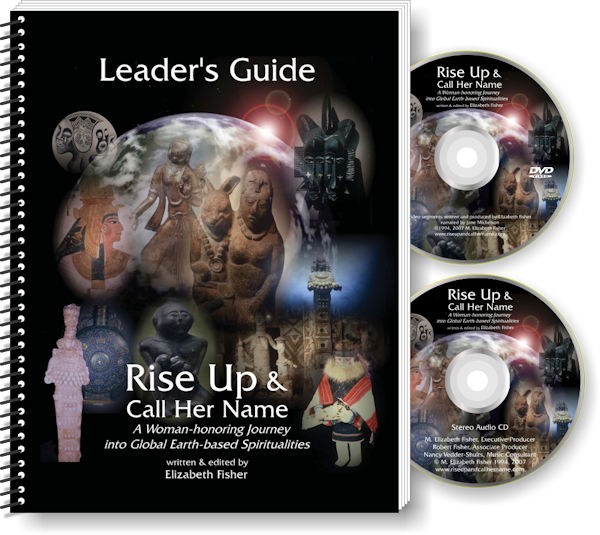 Because of your requests, we have made Rise Up resources available in digital format! Either as downloadable files or on a USB thumb drive.
We've also made some small updates to the text to reflect Liz's passing and the current availability of some of the resources.
Price has not changed in over 10 years!
A Woman-honoring Journey into Global Earth-based Spiritualities by Elizabeth Fisher
Originally published by the UUWF in 1995, this multicultural and multimedia course has been experienced by thousands around the world. Many have been profoundly moved by its exciting exploration of sacred narratives that honor the cross cultural female divine, as well as the many diverse and creative activities included.
This re-release contains all the original content but is more flexible. RiseUp website has many more resources! See www.RiseUpandCallHerName.com.
Complete Kit contains:
Leader's Guide to 13 individual sessions, each running from 2-3 hours-with complete facilitation notes, orientation essays and group leadership guidelines; also suitable for solo use. Spiral bound.
Two hour DVD* of woman-honoring sacred art, both ancient and contemporary, that is sensitively narrated in 11 individual segments with full color menu.
Music CD* of chants, songs, stories, and instrumental selections which express the emotional essence of the journey. Selections playable in any order.
385 page Sourcebook in an e-book searchable file comprised of background and resources. It is recommended that each participant have a copy of this file or a printed version of this Sourcebook to use for home study. E-book can be shared with participants.
*Or digital files!