Cakes Classes Online
Stay tuned! CUUWA (Canadian UU Women's Association) and various congregations are planning online Cakes classes this fall. The best place to stay informed is in the Cakes Facilitators Facebook Group.
Welcome to UU Women and Religion
Welcome! The Women and Religion Movement is alive and well in the 21st Century. A grassroots project started by lay leaders in the 1970s as an effort to promote examination of religious roots of sexism and patriarchy within the UUA and beyond, UU Women and Religion officially began as a task force following the unanimously-passed WOMEN AND RELIGION RESOLUTION at the 1977 UUA General Assembly. Although the Task Force was eventually sunsetted, the movement still exists in UU Districts that hold Women & Religion programs and woman-focused gatherings. It exists at General Assembly, where UUW&R has an annual gathering and a booth in the display area. And it lives in the hearts and lives of women and men who have been touched by the many changes inspired by this movement.
"We do not want a piece of the pie. It is still a patriarchal pie. We want to change the recipe!" -- Rosemary Matson
Communication from Elizabeth Fisher
[We're deeply sad to report that Liz Fisher is under hospice care for cancer. She wanted to share these thoughts.]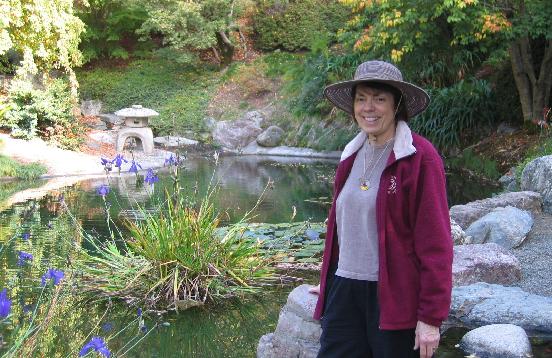 As I look back over my 72+ years of life in this body I am amazed at all I have experienced, thought and felt. During my years from early 1980s to the present, Women and Religion has been my nourishment. As Matilda Joslyn Gage (1826-1898) of the 19th century taught so well, the early societies that proceeded patriarchy have a profound message for us.
The purpose of Women and Religion is to proclaim our ancestral stream of concern for fair, compassionate, kind, and most of all, mutually supportive inclinations. This tendency is to be blended with the contemporary concerns of positive modeling of non-violent co-existence and protection of the natural world – plant, animal, stone and star.
Shared Leadership book
Newly revised and updated, this book by Elizabeth Fisher outlines a Train-the-Trainer workshop which teaches the group facilitation process of the participatory Circle Model of Shared Leadership.
This book can aid you when facilitating a group and also make it possible for you to teach this method effectively so it can be put into practice quickly by others.
Pomegoddess Notecards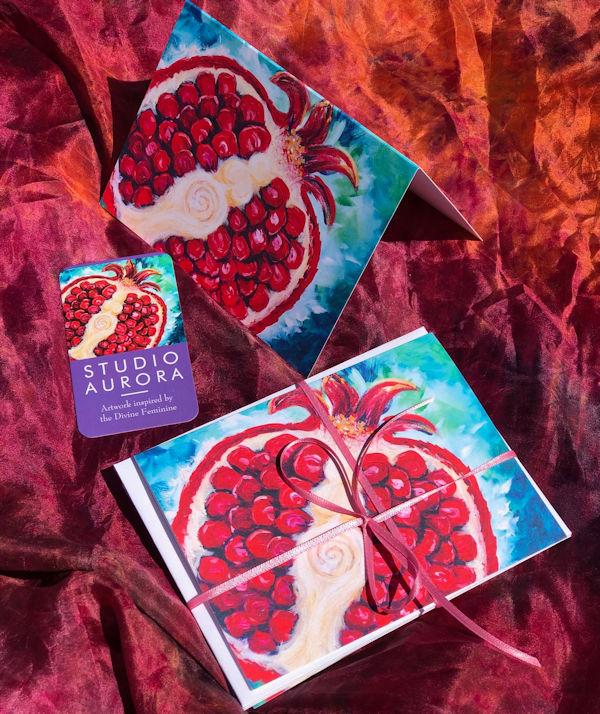 5.5" x 4" - $10/set of 5 (includes envelopes)
Two of Studio Aurora's favorite symbols of Sacred Feminine abundance -- the Goddess and the Pomegranate -- come together in the original "Pomegoddess" acrylic painting, and has become Studio Aurora's signature image. Folded cards are blank inside to invite you to express, in your own words, what's in your heart!