Herstory - District and Regional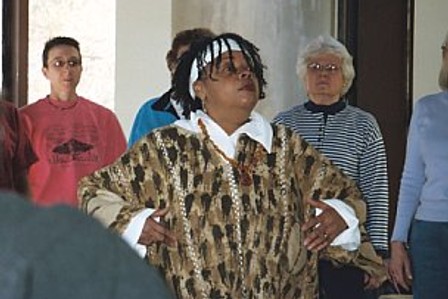 "Our mission, as women in community, is to explore our authentic selves, and to promote gender equity in our lives, our congregations, and in society."
The Joseph Priestley District Women and Religion group was strong and active until 2011. They didn't hold any official retreats after that.
These pages represent some of their archived materials. If you happen to have or know of any others, please consider contributing them to the UUW&R Archive Project. Contact info@uuwr.org.
Metro New York District's UU Women's Association was very active, though they have either disbanded or don't have a website. Their last known webpage had this to say:
WHAT IS THE UUWA?
The Unitarian Universalist Women's Association (UUWA) was formed in 1964 by the union of the New York League of Women and the Association of Universalist Women of the New York Metropolitan District. In 1989, the UUWA agreed to provide leadership for the Metro NY District Women and Religion Committee. The Women and Religion Committee focuses on issues of feminist spirituality and encourages awareness of such issues within the district at large. The two groups operate jointly.
This group dissolved somewhere around 2019. They gave us most of their archives though.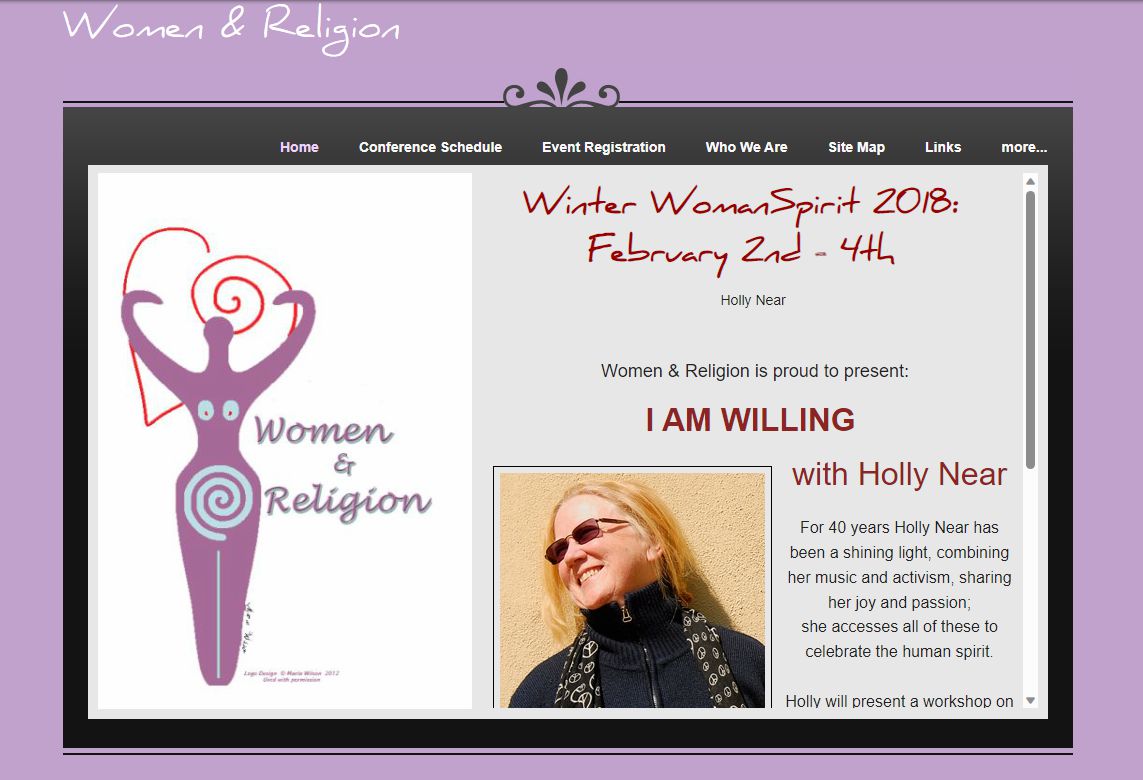 UU Women's Connection newsletters 2000-current
The precursor organization to UU Women's Connection was Central MidWest District UU Women's Federation chapter:
Central Midwest UUWF newsletters. These go back to 1965 !!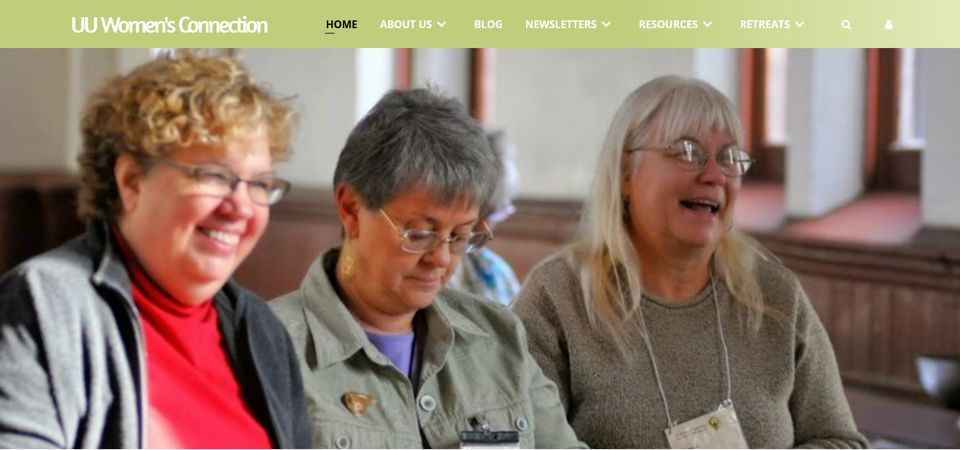 The Northeast District Women & Religion Committee began in 1982, when 24 women gathered for 24 hours. The NED W&R has occasionally fostered activities and programs within the District and at District meetings directed at raising consciousness of women's issues and concerns; however, its primary focus has been sponsoring Fall and Spring weekend conferences with a wide variety of programming for women. For over 25 years, women have gathered to learn, rest, play, grow, sing, dance and celebrate life's passages. In 2008, two districts merged to become the Northern New England District. We became the NNE W&R. Sadly, around 2011 the group disbanded.
View NNEUUWR Archive pages.

Pacific Central District W&R has a herstory page and video stories featuring Rosemary Matson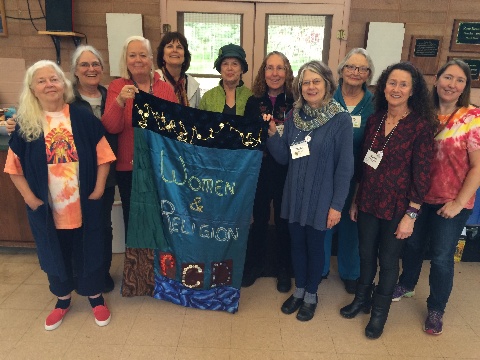 End of the Line ... or A New Track?
As of April, 2010, the Florida UUW&R web site was shut down. Florida UU Women and Religion has ceased to be an active group for the time being.
Maybe a few years up the line a new group of women will feel the need and find the time and energy to rebirth the group.
For now, some have had health challenges, some have passed on, and too many have found that Spirit has led them in other directions.
The web address has been handed on in trust to the Continental UU Women and Religion so that women who are seeking the company of others in good UU fellowship will find the resources that helped so many of us along the way.

Merry meet,
and merry part,
and merry meet again.
Merlin Stone Memorial At UU Church Clearwater FL on Sept 24 2011

Southwest District Women and Religion 1979-1998
An ongoing collection of our Herstory Compiled by Julia Harris for SWUUWCon 2014

The Women and Religion resolution was born out of the struggles of the Arlington Street Women's Caucus of the early 1970s. The UU Women's Federation (UUWF) was the one group that responded to them, according to Carolyn McDade, brought them to the General Assembly, supported their music record having as one of its programs at that time to work for "better representation of women on the UU staff, boards, committees, and ministry." The Caucus efforts raised consciousness, affecting their lives and their culture, and so were successful ("three magnificent years," said McDade). Then, with no way to keep things going, the group lapsed.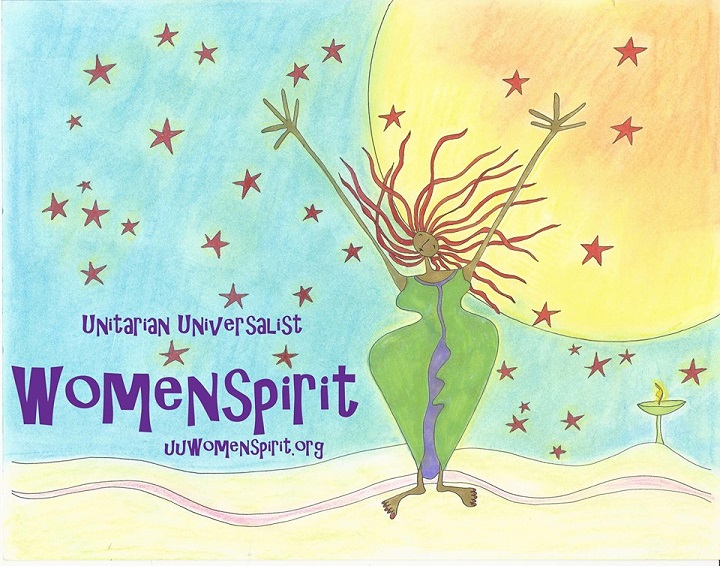 In 1985, the Women and Religion Committee of the Unitarian Universalist Association's Thomas Jefferson District (then the Southeast District and now Southern Region) conceived of the idea of hosting an all-women's spiritual retreat. Through the efforts of these visionary women, the first Gathering was held over the weekend of May 15, 1987 at The Mountain Retreat Center in Highlands, North Carolina.
March 20, 2010
A Women's Leadership Day was held at Third Unitarian Church, Chicago (TUC). It was an event filled with conversation, history, music and appreciation. 20 women received honors as CMwD's outstanding leaders. Sixty women in all registered for the festivities, salons and smashing good fun, through the gracious hospitality of TUC, the Rev. Brian Covell, who gave tours of the historic building, and the Women's Alliance who rolled up their sleeves in the kitchen and joined in the celebration. TUC's inimitable Roberta Wilson was honored as an Agent of Change. It is through her leadership over 35 years that TUC's pride and joy, the Scholarship Committee, has awarded over 200 scholarships to young people from the high school in their neighborhood.
Evolution of the Cakes T3
by Pat Goller, CMwD UU Women's Connection Council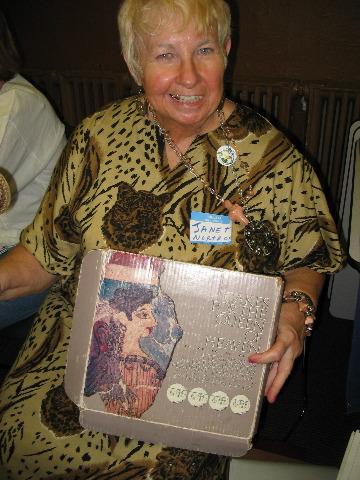 I met Jean Pierce at 2004 WomanSpirit and agreed, with Joanne Fought of Peoria, to co chair the 2005 Central Illinois planning committee for the 2005 WomanSpirit held in Springfield, Illinois. I had been on the board of the CMwD-UUWomen's Federation and working two years with a task force to re-vision what would become the UU Women's Connection. It is during that time, that Jean asked, "How can the Central Midwest District Women and Religion Committee work together with the UU Women's Connection?"
[pictured at right: Janet Nortrom with a copy of the original curriculum] 
"Herstory: The Visionary Life of Lydia Ruyle and the Banners of the Divine Feminine," is a 1-hour documentary film by Dr. Isadora Leidenfrost (Things We Don't Talk About: The Red Tent Movie) that shows the colorful and heartwarming story of Lydia Ruyle, a scholar, author, professor, political activist, matriarch, and iconic artist. At age 60, she began creating her Goddess Banners, which are visionary images of the Sacred Feminine drawn from all cultures. The collection grew from 18 banners to over 300, which she used to inspire, empower, teach, and share their herstories all over the world. The film also documents the incredible story of how her worldwide community came together, with less than 2 weeks notice, to celebrate her, say goodbye, and how they honored the passing of a matriarch.