Page 5 of 10
Public Voice

"In cities and small towns throughout New England, New York, the Great Lakes, and the Ohio Valley, farmers, mechanics, and small merchants read the weekly aloud to their families, loaned it to neighbors, and organized 'Tribune Clubs' to discuss its latest news and pronouncement on national and international affairs. 'The Tribune comes next to the Bible all through the West,' its roving reporter Bayard Taylor would soon brag to his boss, and considering the multiple times each copy was read and its articles reprinted in other newspapers, Taylor's boast was almost an understatement." —Charles Capper
Horace Greeley put Margaret Fuller's essays on Page One of his reform-minded newspaper, the New-York Tribune. She signed them with the symbol of a star, or an asterisk. Greeley paid Fuller the same salary as a man's, gave her a place to live when she first arrived, and encouraged her to write with "force." Fuller thus became the first woman in America to head the literary department of a major newspaper.
Fuller reviewed books (American and foreign), periodicals, musical events, concerts, lectures, and art exhibits. She visited and wrote about New York's "benevolent" institutions--prisons, hospitals, almshouses, insane asylums, homes for the blind and deaf. Now in a position to influence popular culture and social policy through first-hand observations, her urge to tell the truth and exceptional writing talent brought her fully into the public arena.
Greeley saw her as "a philanthropist, preeminently a critic, a relentless destroyer of shams and outward traditions."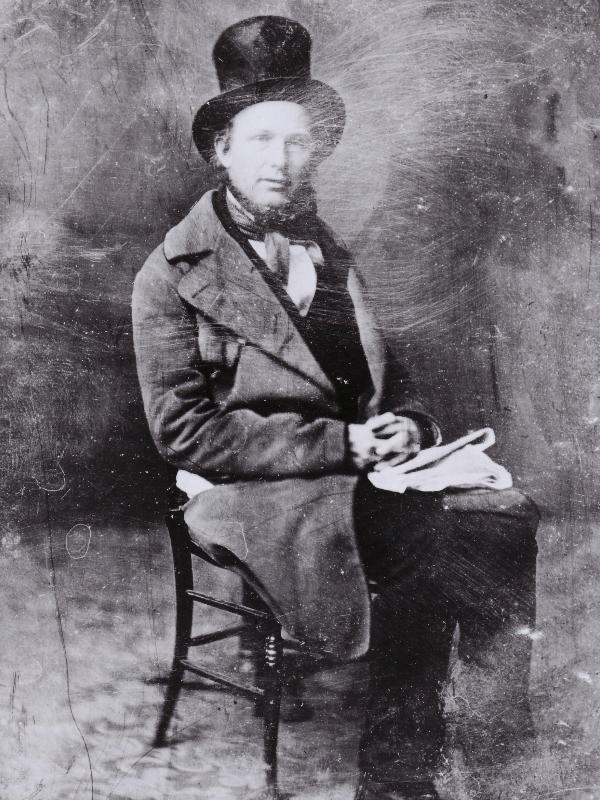 "Texas annexed, and more annexations in store;
Slavery perpetuated, as the most striking new feature
of these movements. Such are the fruits of American
love of liberty! Mormons murdered and driven out, as
an expression of American freedom of conscience.
Cassius Clay's paper expelled from Kentucky; that is
American freedom of the press. And all these deeds
defended on the true Russian grounds: 'We (the stronger)
know what you (the weaker) ought to do and be, and it
shall be so.'" —Margaret Fuller, 1845
Fuller's social commentary included condemnations of the approaching war with Mexico, the annexation of Texas, and the expansion of slavery. As historians Judith Mattson Bean and Joel Myerson explain, "She realizes that a war would drastically reconfigure the nation's population and landscape, leaving a legacy of dispossession and ethnic conflict. Fuller's essays actively resist American imperialism with attempts to subvert racist American expansionist rhetoric ... [her] participation in this debate was significant for another reason: the war with Mexico played a critical role in her disillusionment with America ... she began to equate U.S. national policy with European despotism and imperialism."
America's national identity was in crisis in the 1840s. There were questions about American literary independence from Europe and the United States' responsibility to foreign revolutionaries. Bean and Myerson point out:
"In reviewing contemporary American literature, Fuller practices a democratic criticism that challenges writers to uphold ideals of liberty and equality. Her political essays also argue that America's principles of liberty and equality are endangered by American materialism, greed, and the desire for continental domination. She directs attention to the relation of dominant American society to the other, contending that American society is founded upon tolerance and upon recognition of universal human rights rather than domination by force."
In 1846, learning that her friends Marcus and Rebecca Spring would be traveling to Europe to observe new and effective social institutions, Fuller and Horace Greeley decided she should go as well and send dispatches to the Tribune from the cities, towns, and countries she visited.
Before she left New York, Margaret wrote to her brother Richard, "I have now a position when if I can devot[e] myself entirely to use its occasions, a noble career is yet before me ... I want that my friends should wish me now to act in my public career."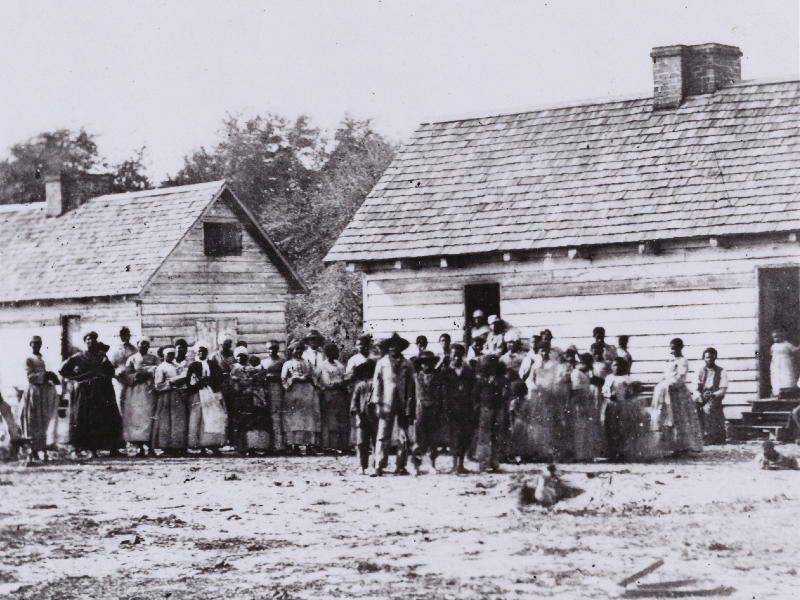 Enslaved African Americans on Smith's Plantation, Beaufort, South Carolina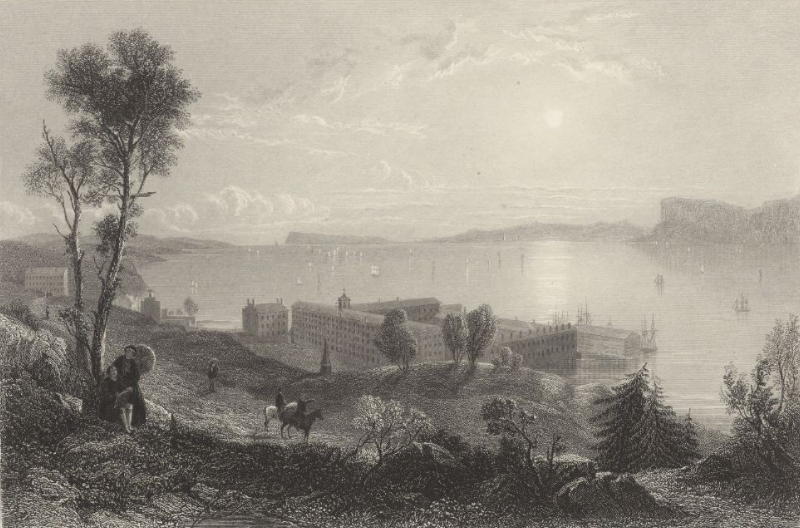 Sing Sing Prison, New York (Houghton Library, Harvard University.
Purchased with the William Inglis Morse Fund, 1943)