UU Womenspirit at The Mountain, NC
From Wednesday, May 17, 2017 - 08:00am
To Sunday, May 21, 2017 - 05:00pm

by
This email address is being protected from spambots. You need JavaScript enabled to view it.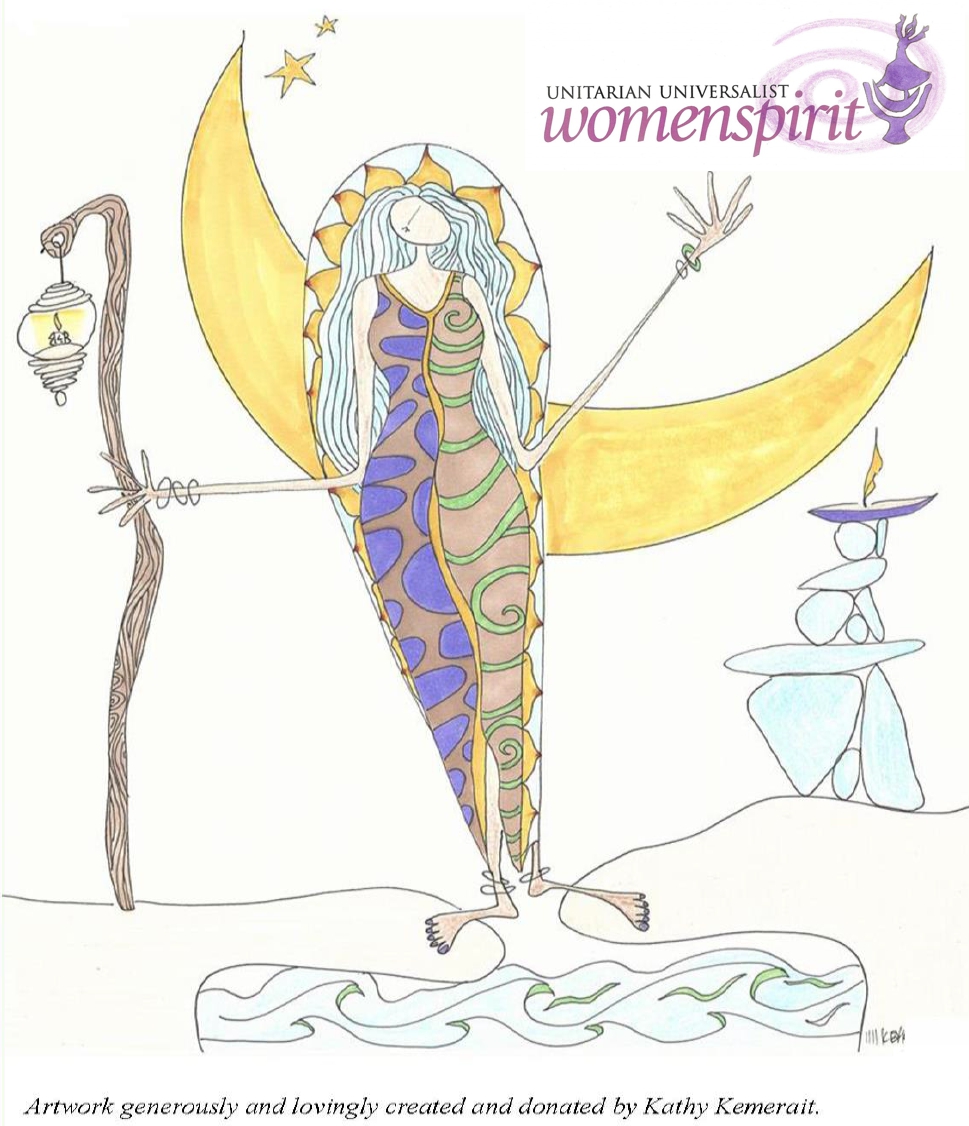 UUWomenspirit - Our 30th Anniversary!!
Ancient Whispers: A Pilgrimage to Women's Mysteries
May 17-21, 2017
Once upon a time, long ago, women were cherished and revered as symbols of the Mother Goddess, the source of all life. For thousands of years people lived in peace, creating civilizations that honored harmony and community.
Tragically, those civilizations were crushed. But through the centuries women worked in secret to keep alive the sacred knowledge of how to nurture life, how to perceive and work with energy, how to heal, how to stay in tune with the forces of nature, how to create and maintain balance. These became the women's mysteries, carefully passed along from woman to woman through generations.
Some of these mysteries were lost, but today we are working to reclaim them – not only for ourselves and our loved ones but for the survival of the planet. Join us as we listen for these ancient whispers, travel in pilgrimage to women's mysteries, and celebrate our journey together.
This theme goes back to the very roots of our organization and why women came together 30 years ago to learn, worship and commune. We will be revisiting those beginnings, having a reunion with old and new friends, refreshing our traditions and spirits…..and CELEBRATING!
The event consists of two programs, The Institute (May 17-19) and The Gathering (May 19-21). The Institute is a smaller group (typically no more than 60 women) and provides a more contemplative space to explore the event's offerings. Attendance at The Gathering is larger (up to 100 women) and offers further opportunities for spiritual growth and to connect with other women on the path of the Divine Feminine.
The event will be held at The Mountain Retreat and Learning Center nestled in the beauty of the Blue Ridge Mountains in Highlands, North Carolina. For more information about The Mountain, visit www.themountainrlc.org.
The Institute and Gathering each cost $290: the UUWomenspirit program fee of $100 and $190 for The Mountain food (6 meals) and lodging (2 nights). If you attend both the Institute and the Gathering, the total fee is $580. Members of UUWomenspirit receive a $20 discount per program, and there is an additional $20 per program discount if you register by the early bird deadline. UUWomenspirit membership is $30 per year. For more information about our organization and details about current and past events, please visit www.uuwomenspirit.org.
http://www.uuwr.org/resources/documents/womenspirit/14-womenspirit-spring-2017-poster/file
---
Where will the event be held?
UUWomenspirit Institute and Gathering are held at The Mountain, just outside of Highlands, NC. Please use these links to get more information.
Directions to the Mountain
Information about coming to the Mountain
If you have any questions about UUWomenspirit, please contact our Membership Coordinator.
Plan way in advance!
Fall: October 11-15, 2017
Spring: May 16-20, 2018
Fall: October 10-14, 2018
Spring: May 15-19, 2019
Fall: October 16-20, 2019
Spring: May 13-17, 2020
Fall: October 14-18, 2020
Location
The Mountain, just outside of Highlands, NC