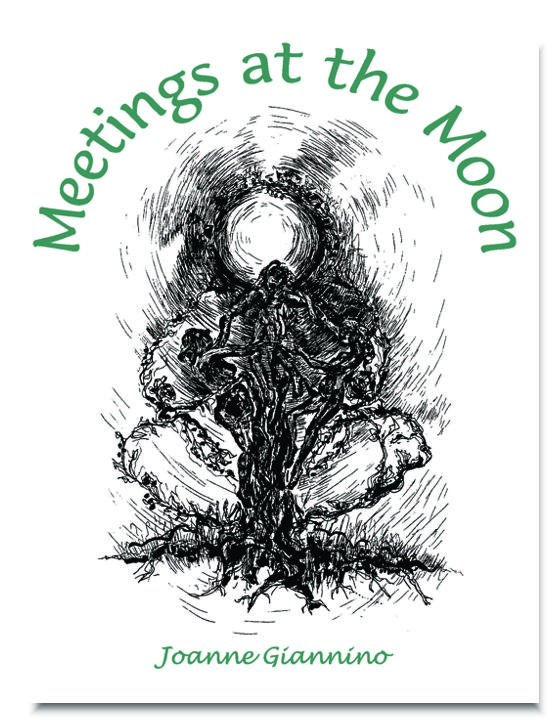 Meetings at the Moon - downloadable
By Rev. Joanne Giannino. A six-session spiritual journey for pre-teen girls and their mothers
Meetings at the Moon is an opportunity for mothers and daughters to hear and tell sacred stories, create sacred artifacts, sing and dance together and to share a new relatedness based on our developing physical, mental, emotional and spiritual selves.
Rev. Joanne Giannino is a Unitarian Universalist minister who has served congregations in Massachusetts, Illinois, Vermont and Arizona. Inspired by the class Cakes for the Queen of Heaven, she wrote Meetings at the Moon while serving as Director of Religious Education at the First Parish Bridgewater, UU in Bridgewater, MA.
Goddess Gatherings - download
By Melinda Morris Perrin. Thirteen sessions for a year of study in a circle of friends.
Melinda Morris Perrin is a leader of Prairyerth, an Earth-centered Unitarian Universalist Fellowship, and Earth Circles at UU Society of Schenectady. She is a Plant Spirit Medicine practitioner and a teacher with the Seneca Indian Historical Society and Wolf Clan Teaching Lodge. She was a presenter at the 1999 Parliament of the Worlds Religions in Cape Town South Africa. Some of her books include: Goldenrods; Prairie Smoke; Winterberries and A New Day Dawns.
For more information or permissions, contact: melindaperrin [at] msn.com
To obtain a copy of Priscilla Herdman's CD, "Into the Stars," go to www.priscillaherdman.com
2021 - now published by and all proceeds going to UUWR. Thanks, Melinda for your generous donations.
You may download either the reader version or the print version. You have permission to print only 1 copy.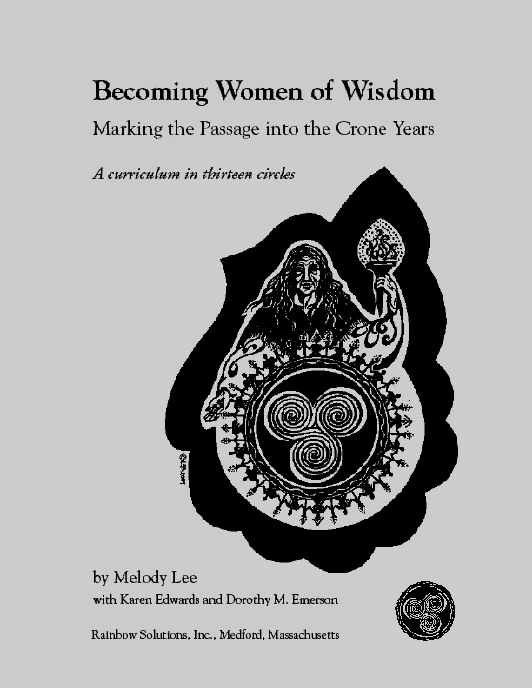 Becoming Women of Wisdom - download
Marking the Passage into the Crone Years
a curriculum in thirteen circles by Melody Lee with Karen Edwards & Dorothy Emerson
Marks with ritual and celebration the rite of passage into menopause and beyond
Explores the transition into the crone years through art, story, poetry, drama, music and dance
Encourages women to share their stories and claim their inner wisdom
Empowers women to share their wisdom with the world and live their ideals
Includes a CD with handouts and resources that are also available as digital download
Read Melody's seasonal Blog at www.cronecurriculum.net
Downloading this file gives you permission to print 1 copy of the curriculum. You may print as many of the Resource files as you wish for participants.