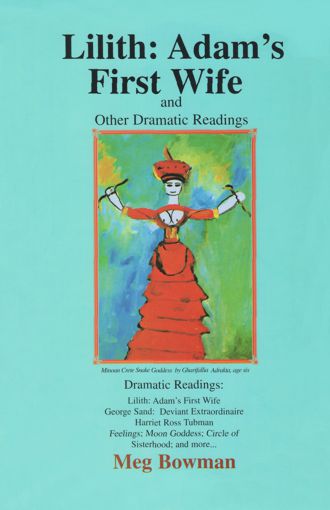 Lilith: Adam's First Wife
... and other dramatic readings
Ancient Lilith returns to tell Modern Lilith what really went down in that Garden of Eden. Includes readings on George Sand, Harriet Rose Tubman, Moon Goddess, 10 Minute History of Patriarchy, Circle of Sisterhood and more.
Meg Bowman taught Sociology in Northern California and led international study tours.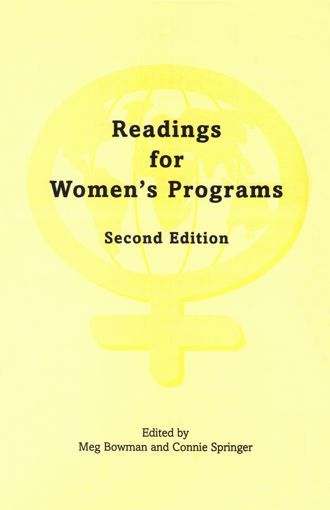 Readings for Women's Programs
This small collection of readings is designed to raise consciousness, enhance feelings of Sisterhood, and encourage, inspire and promote feminist values. Use the readings to open and close meetings or just enjoy reading them yourself.
Meg Bowman, PhD, was a professor of Sociology at San Jose State University, and author and a lecturer. Connie Springer is a graphic design and production specialist. Both are veteran activist in the women's movement.
EARTH OUR HOME by Nan Lundeen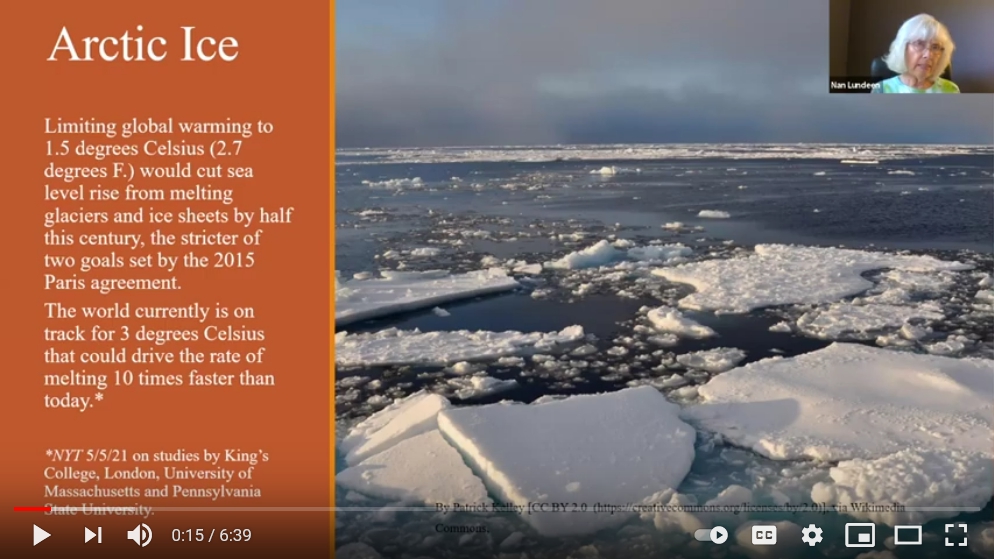 Enjoy videos of Nan Lundeen's presentation, EARTH OUR HOME, at nanlundeen.com. Hear her eco-poetry and learn of practical steps we can take toward sustainability. Nan's work has been published in magazines, newspapers and literary journals. She is a UU, an environmental activist and a retired award-winning journalist. We offer Nan's books in the UUWR Store!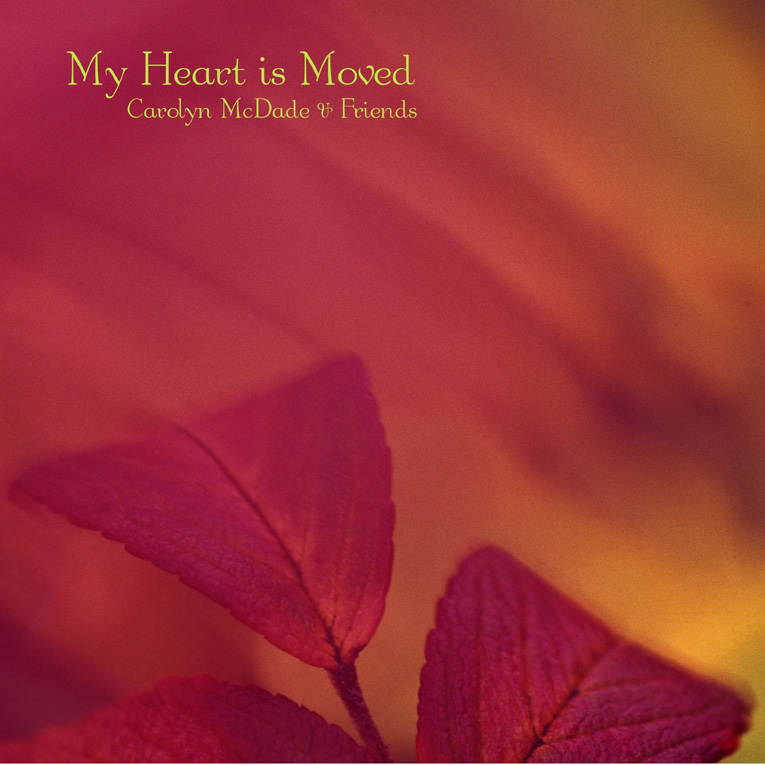 My Heart Is Moved
My Heart is Moved ~ . . .singing into the call and vision of the Earth Charter.
Carolyn McDade & Friends
© 2007 Carolyn McDade
Music that guides us through the narrows to a deeper understanding of who we are as planetary and cosmic beings.
This project is about creativity, culture, and commitment. It is brought forth by the solidarity with hundreds of women across North America -- all of one voice. It serves the vision of a just, sustainable, and peaceful global society within the well being of the whole community of life. Twelve groups, each with its local character, process, and agenda reflected on the Earth Charter as it relates to their personal and communal lives, learned music, and continue to move the call and vision of the Earth Charter into their wider community. The voices on the recording are a representative 85 women chosen by the women of these regions.
Widening Embrace
Widening Embrace ~ . . .music arising from the energies of earth
Carolyn McDade & Friends
© 2011 Carolyn McDade

Widening Embrace is Carolyn McDade's newest body of music - a year-long project of singing, meditation, reflection, and the arts. Sung by women from 9 regions of North America, each song arises from the energies of Creation, Earth, Universe, pulling us deep into the learning fields of forest, water, sky, stars.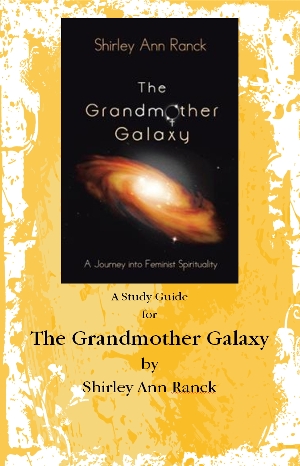 Grandmother Galaxy Study Guide
You can buy print copies!