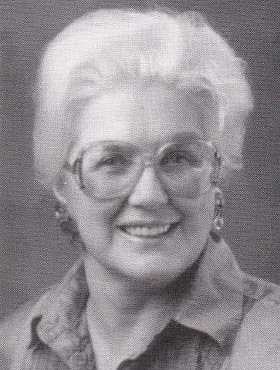 Dr. Meg Bowman ("Bowoman" on her nametag) passed away peacefully in San Jose on Monday, November 23, 2020. While she will miss the 2020 winter solstice, she lived long enough to see Democrats Joe Biden and Kamala Harris win the Presidential election. Meg celebrated her 91st birthday on July 28th. She was among the founders of Women & Religion with Rosemary Matson and others. She earned a PhD in Sociology and taught at San Jose State University. Meg was an editor for the book Telling Our Stories, Celebrating Ourselves, which includes the history of the W&R Task Force and was published by the PCD-UUA in 1998.
She wrote many books and was active in her UU community in San Jose. In the 1980's she organized and led international study tours, facilitated workshops, and advocated for gender justice and global feminism. Meg will be remembered for her wit and wisdom, delivered in her booming voice, and will be greatly missed at our [PCD W&R] annual retreats. Because Meg was involved with so many groups and there are myriad details of her life, an obituary will be published later. A celebration of Meg's life will be held in summer 2021 and we will announce information about it to this list. In the meantime, light a candle on December 21st (Winter Solstice) in Meg's memory.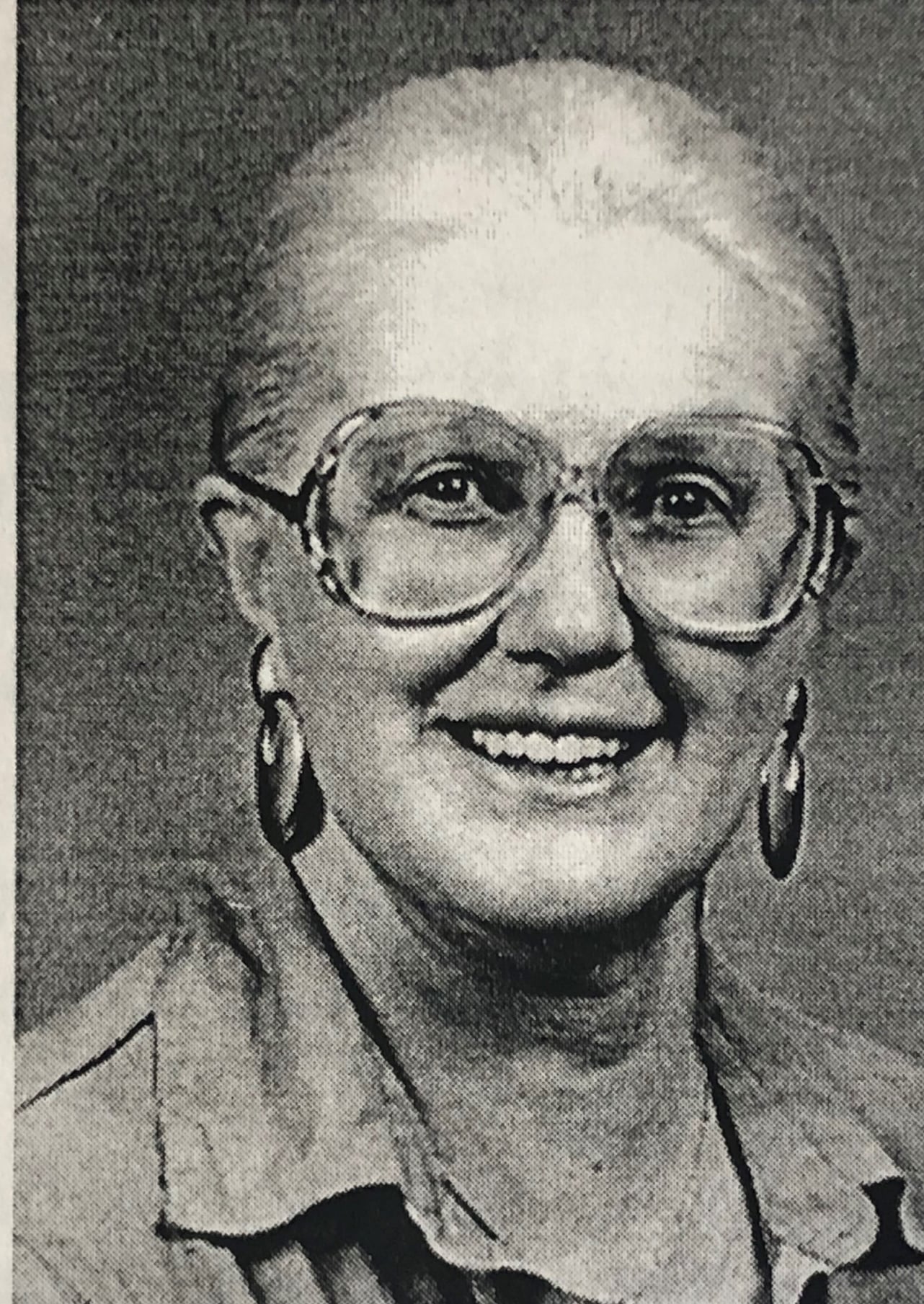 Susie Crawford and Tracy Ruhs are collecting material to create a memorial for Meg Bowman for the Virtual Retreat on March 13, 2021. They would love to include as many comments and stories as possible. If you have a memory of Meg or simply want to make a statement, email it to tracyruhs@gmail.com (don't use reply-all to this message). They will be collating the information and creating the celebration of Meg's life to be included with the annual Memorial board that was first created last year. They are looking forward to learning more about Meg's life and thank you in advance for your contributions!
Margaret "Meg" Bowman
July 28, 1929 - November 23, 2020
Resident of San Jose
Atoms in the Air:
"Her smile was brighter than morning sunshine
Her laughter healed better than any medicine
Her memory charms us still.
Her sparkling light dimmed and is gone
Yet we cannot grieve more than a moment
For she is all around us
With her smile
Her laughter
Her memory"--MB
A resident of San Jose, California, Meg was born in Rugby, North Dakota to Hazel Whiting and Albert Gunnerud on July 28th, 1929. After graduating from high school in Illinois, she moved to Arizona where she married Richard Turner and raised three boys: Richard Jeffrey (preceded in death), Larry (preceded in death), and Carter. Her formative years spent in North Dakota, Illinois, and Arizona gave her a maverick streak in which she earned her pilots license and decided to attend Tempe Normal School (Arizona State University) where she earned her teaching certificate. After teaching in the Phoenix Union High School District as a "secret" card carrying union member, she decided to attend University of Colorado Boulder where she earned a Master's in Psychology and Doctorate in Sociology. She became the Secretary of the NAACP in Phoenix, Arizona during the late 1950's. Meg endeavored to bring opportunities for equality to as many people as possible. She advocated for civil liberties during her entire life by joining and supporting several organizations and creating forums to facilitate dialogue. The author of several books, she promoted intellectualism and the advancement of feminine spirituality. She advocated for gender justice and global feminism by organizing and leading tours to the UN Decade for Women Conferences. Meg will be remembered for her wit and wisdom. She is survived by her son Carter, four grandchildren: Christine, Craigg, Cliffton, Lindsey and four great grandchildren: Kai, Kiahna, Alivia, and Theodore. A Celebration of Life will be held at the First Unitarian Church of San Jose. In lieu of flowers, please consider donating to these great organizations:
EMILYS List
NAACP
American Humanist Association
Freedom From Religion Foundation
National Organization for Women
Canadian Harambe Education Society