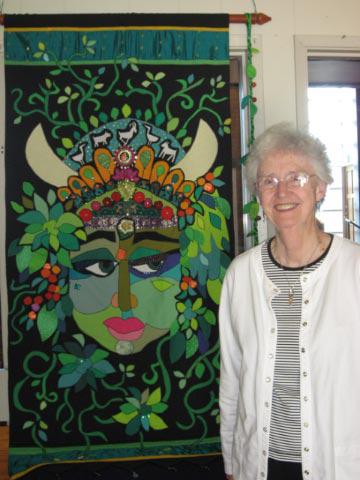 From Melinda Morris Perrin:
In memoriam:  It is with great sadness that I pass along this information.  The Rev. Shirley Ann Ranck, the godmother of the UU women's spirituality movement and author of the curriculum, "Cakes for the Queen of Heaven" joined the Heavenly Sisters yesterday, appropriately on Mother's Day, May 14, 2023.  She was 92.   Shirley was a woman who dared, a great friend to those who knew her, and an inspiration to generations who followed. Quite literally, she changed my life.
Her family has said they'll consider whether to hold a memorial service sometime later. Notes of condolence will be forwarded to the family. Mail to:
Family of Shirley Ranck, c/o UUWR, PO Box 1021, Benton Harbor, MI 49023-1021.
UUWR will plan some ways to honor Shirley at General Assembly in June.
Links to some of Shirley's sermons
Memorial poster (22MB file, PDF)