From Wednesday, October 04, 2023 - 08:00am
To Sunday, October 08, 2023 - 05:00pm

by
This email address is being protected from spambots. You need JavaScript enabled to view it.
Contact
uuwomenspirit@gmail.com
Join UUWomenspirit for a retreat in the North Carolina mountains to celebrate the novelty, mystery, and power in the Universe around us! Because the Goddess is in everything, we are all connected. Within the Divine Spiral, there is always inclusion, love, and acceptance when we are open to hear the call. Six teachers will guide us as we honor the relationships between all aspects of the Universe in this ever-evolving Spiral of all things in all seasons. Our celebration will include ritual, music, dance, connecting with nature and with each other. UUWomenspirit is open to all women age 18 and up, regardless of sex assigned at birth. Scholarships available. www.uuwomenspirit.org/fall
Download and share a PDF of the flyer!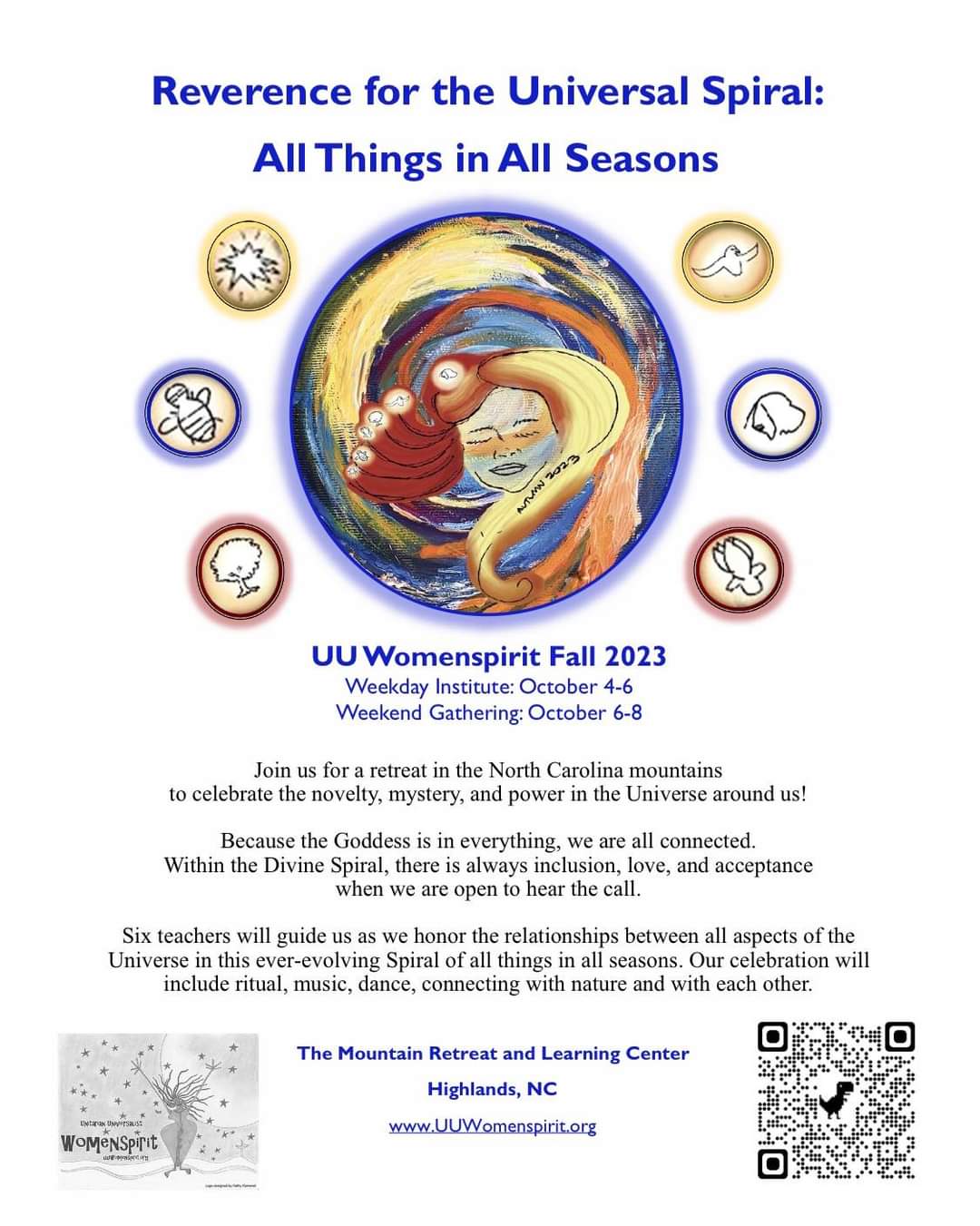 Mark your calendars for future UUWomenspirit in person events:
May 15-19, 2024
Oct 2-6, 2024
Our events are held at The Mountain Retreat & Learning Center near Highlands, North Carolina.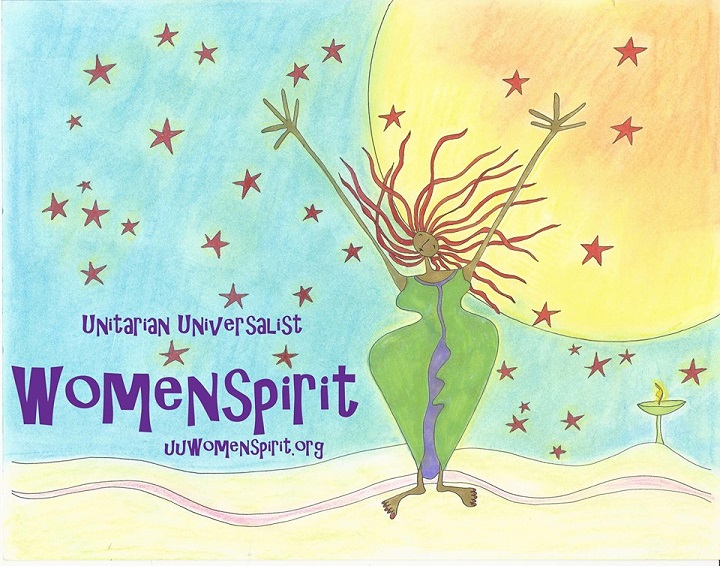 Location
The Mountain Retreat and Learning Center in beautiful Highlands, NC