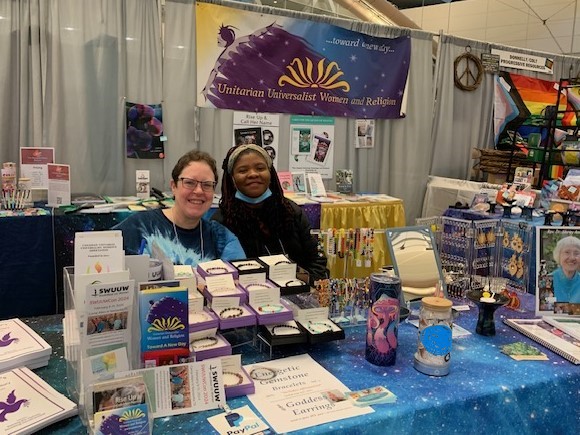 Our first day of the Exhibit Hall was busy and exhausting! Pauline and I drove to Pittsburgh Monday, spent all day Tuesday and part of Wednesday morning setting up the booth, and then chatted with folks all afternoon. We sold out of 3 different items by Thursday, and the interest was already high.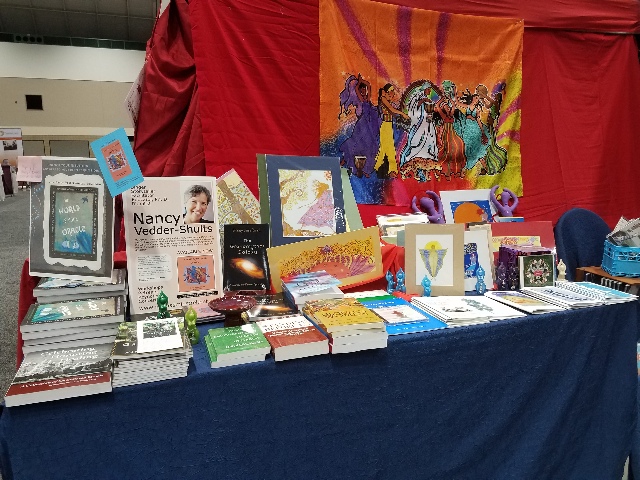 We'll see you at General Assembly June 21-25! UUW&R will have a packed exhibit booth.
Our featured UU works this year are:
Bold goddess and chalice jewelry by Nan Rogers/Studio Aurora
T-shirts and custom drinkware by Paulette J/Bougainvillea Bloom
Hand made ceramic chalices by Kimberlee Carlson/Kimberlee Clay
Healing stone bracelets and earrings by Lisa Larsen/Venus Rising
New editions of books by Meg Bowman/Hot Flash Press
Abstract art prints by Katharine Lion
Curricula by Religious Educator Michelle Richards
Pride bracelets and earrings by Ladyweave Webs.
More digital downloadable products!
Guest appearances/programs by some of our artists.
SPECIAL GUEST ANN KEELER EVANS, M.Div.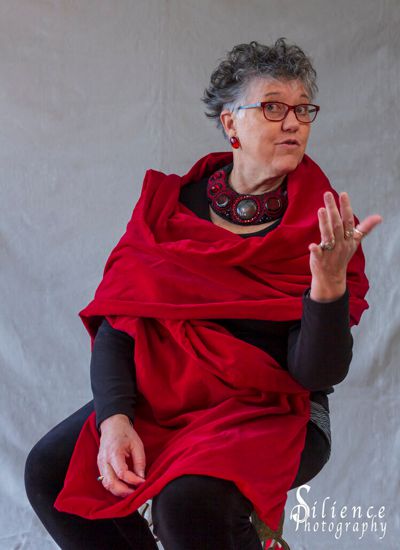 What if there were a Tarot, that was not your grandmother's tarot and was the most UU Tarot you could imagine? Historically, Tarot answered questions about the fates' influence on your lives. What happens when you release antiquated archetypes, hierarchies, and isms?
Ann Keeler Evans' Peacemaker Tarot for the 21st Century answers those questions — releasing the mysticism without losing Mystery. What are you called to in this world? What do your gifts make you perfectly suited to offer? How will you change the world? Have a reading, buy the books, (you can buy a set of cards on-line and download Volume II-C to support your reading of her cards.)
One-card Major Arcana readings offered on site for $30 (with $5 included for UUWR). Inquire/Schedule a longer 5 Card Major Arcana reading with Ann for $125 at ann@annkeelerevans.org.
Ann will be at the booth Friday, Saturday and Sunday!
We are also holding another raffle to give away 6 more gift bags.