A Practical, Penny-Wise Roadmap to Spellcasting

Discover the secrets to practicing magick on a budget with this empowering guide. Featuring more than forty exercises, Thrifty Witchery shows that intuition, wisdom, and intention are more important to your magick than expensive trinkets. With these three skills, you can turn everything you touch into a magickal tool.

Vincent Higginbotham and Martha Kirby Capo teach you how to see the world with a witch's eyes and mind. Learn how to safely forage for supplies, find specific items you know you need, and fabricate separate components into something new and full of magickal intention. You will speed up a spell with hot sauce, create sigils with liquid eyeliner, use eggshells for protection, and more. Most of all, this practical guide demonstrates that the greatest tool you will ever own is yourself.
Includes a foreword by Jason Mankey, author of The Witches' Wheel of the Year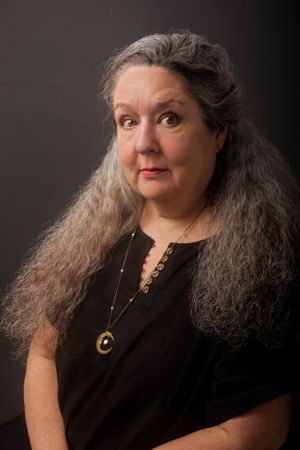 Martha Kirby Capo is a Solitary Witch currently working with Brigid, Hekate, Pan, and Cernunnos. She is the page manager of Patheos Pagan's shared blog The Agora, where she writes as The Corner Crone. Her Moments for Meditation can be heard on KPPR Pure Pagan Radio.
Martha has been active in several Unitarian Universalist congregations for over 35 years, including First Jefferson (Ft. Worth TX), Bay Area (Clear Lake TX), Peoples (Cedar Rapids IA), and DuPage (Naperville IL). She is currently a member of the Unitarian Universalist Congregation of Miami, where she has established a monthly Drum Circle and serves as a resource for members seeking to learn more about paganism. Martha has served on the CUUPS Board and was a co-founder DuPage UU's Earth-centered spirituality group. With members of that group, she led the Opening Ritual of Greater Chicagoland Pagan Pride 2017.
Martha has been extensively anthologized through Skinner House books, Flying Cow Productions, and various Llewellyn Publications. An online collection of her work is included in the UUA's Worship Web Library, which provides resources for worship services and personal spiritual practice. An award-winning poet and lyricist, she has written for several online and print magazines, including The Wild Hunt and Witchology. Martha has been a presenter at Florida Pagan Gathering, Turning the Tide, and Mystic South. She is a member of Circle Sanctuary and Everglades Moon, a Local Council representing the Covenant of the Goddess in Florida.
Martha's first book, Thrifty Witchery, co-authored with Vincent Higginbotham, is available at online and local bookstores. Her second book, Quantum Magick, is forthcoming. You can keep up with Martha's latest activities by following her on Facebook or Instagram.